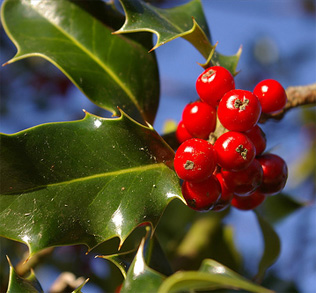 As another year comes to an end, everyone is once again coming up with their 'Top 10' lists. We've decided to throw yet another one out there by creating our own 'Top 10' facts about Christmas from around the globe. Have a read through and, perhaps, you can drop some of these into your conversations as holiday party season moves into full swing. Here they are:
1.) The first postage stamp to commemorate Christmas was issued in Austria in 1937.
2.) In Japan, "Hoteiosho", who closely relates to Santa Claus, is thought to be an old man who carries a huge sack.
3.) In Hungary, the Christmas meal can't be served until a twinkling star is seen in the sky.
4.) The first documented use of an evergreen tree in a Christmas celebration was in Riga, Latvia, in the year 1510.
5.) Stille Nacht (Silent Night) was first performed in the Nikolaus-Kirche (Church of St. Nicholas) in Oberndorf, Austria on December 24, 1818.
6.) In ancient times, it was forbidden to fight in the presence of mistletoe.
7.) In Brazil, the children serve breakfast on Christmas day
8.) Star Man visits all Polish homes after Christmas Eve supper, bringing small gifts and cookies to the children.
9.) Chinese children await a visit from Dun Che Lao Ren which translates to "Christmas Old Man".
10.) The first candy cane dates back to 1670 when the choir master at the Cologne Cathedral in Germany bent the sugar-sticks into canes to represent a shepherd's staff.