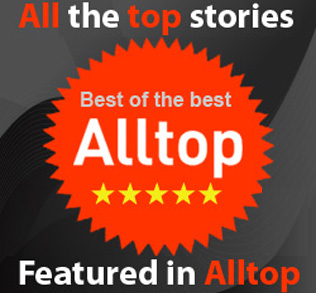 Our first point of reference here at the BrilliantTrips office on Front Street in Marblehead, Massachusetts is Alltop. According to their website, "Alltop is an 'online magazine rack' of popular topics." Developed to "help you explore your passions by collecting stories from 'all the top' sites on the web." Users simply "pick a topic by searching, news category, or name…24 x 7. All the topics, all the time." Our favorite thing about this great "digital magazine rack" is that it's completely free.
We first heard about Alltop as a trending topic on twitter, so we checked it out. Yesterday, for example, we referred to Content Management on Alltop and searched WordPress on Alltop and quickly found the answer to a technical question. There is a tremendous amount of information on Alltop, so you'll probably want to customize it to your liking. To hide a feed, simply click on the "x" next to the feed's name. If you change your mind and want to redisplay the feed, check the menu bar and click "Restore".
As you can imagine, "since all the cool kids are on Alltop", we are extremely honored to have been added to Travel on Alltop. We display the Alltop badge proudly on our blog. At the end of the day, Alltop makes our lives easier and we really appreciate that they love "to help out underdogs and undiscovered gems." For more information, go to Alltop.com and watch their tutorial video.