Chris has traveled the globe extensively and has lived, studied and worked abroad in such locations as London, Sydney and Skiathos, Greece. In the past, Chris has worked as a travel advisor for a student travel company and as an international programs coordinator at Pepperdine University.
FAVORITE OFF THE BEATEN PATH DESTINATION: Kaş, Turkey….because you can take a gulet to explore Kekova, the partially sunken city, and snorkel in the clear turquoise water while imagining what life was like in Lycian times.
TRAVEL HERO: My grandmother. At an age when others were thinking of retiring, she decided to take her teaching career overseas. I remember picking her up from Logan Airport each summer and hearing her greet us in a new language each time. Some of the languages included: German, Turkish, Spanish and Mandarin.
BEST BUDGET TRAVEL ADVICE: Don't bother saving money by skipping the hostel and staying under the twinkling stars on the beach in Riomaggiore. Sounds like a good plan at first since there's a great outdoor shower you can use in the morning. However, the rocky beach and cold, moist night air don't make for a nourishing sleep. Also, presumably, it's not legal!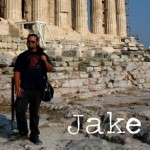 Currently residing in Boulder, Colorado, Jake loves to talk about travel. He has managed a retail student travel business and his travels have taken him around the globe with his most recent travel destinations including: Czech Republic, Romania, Turkey, Greece, South Africa, and Fiji.
FAVORITE OFF THE BEATEN PATH DESTINATION: Ko Lanta, Thailand. Not far away from the more built up Ko Phi Phi, Ko Lanta has only a portion of the development. Rent a scooter and motor for hours around the island.
TRAVEL HERO: Sir Richard Burton. Dude posed as a Muslim and went on the Hajj. I could go on and on about how cool he was.  He translated the Kama Sutra, wrote texts on everything from the Mormon religion to a study of the sword through the ages. He went everywhere back when you had to go by boat.
BEST BUDGET TRAVEL ADVICE: Bring a sleep mask and ear plugs.  If you are staying in any kind of hostel and don't have them, it's your own fault if I wake you up at 4am when I stumble in or vice versa.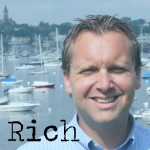 Motivated by a true passion for travel, Rich has truly been there. The son of a retired airline employee, Rich has traveled throughout his entire life and has visited each continent with the exception of Antarctica. He helped transform a small student travel company with 8 branches, in the U.S., into a successful and rapidly growing organization that, in its day, met its goal of gaining first call position. With fifteen years experience in the field of student travel, Rich now provides the vision and leadership for Brilliant Travel Media. For more, visit RichWhitaker.com.
FAVORITE TRAVEL SPOT: Byron Bay, Australia….because there is no place like it on earth.
CRAZIEST TRAVEL EXPERIENCE: While stopping at a view point on a drive to Milford Sound in New Zealand, a tour bus full of female Japanese tourists stopped and unloaded. Upon their request, I happily posed with a pair of 60 year old Japanese women for a photo. While the picture was being captured, madness ensued and the entire bus wanted a picture with me. Some started grabbing me. Some were arguing with each other and actually pulling me in different directions and fighting over me. We had a total photo session and I felt like a rock star.
NEVER TRAVELS WITHOUT: Multi-purpose, in-car charger.