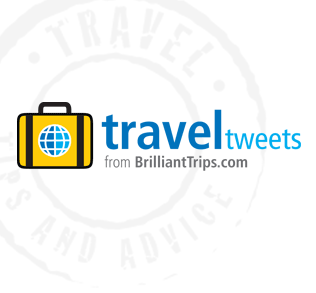 The popular micro blogging service, Twitter, has been an integral part of our business since its inception. As a reader of Blog Maverick, I was introduced to Twitter as being the next big thing in social media. Wanting to avoid any potentially embarrassing miscues, as if dealing with any foreign culture, we quietly observed at first by taking time throughout the day to listen in on what was going on. We quickly learned of @soultravelers3, a family of three from Santa Cruz, California, who were tweeting away on a multi-year trip around the world and heard about how a UC Berkeley student, in Egypt, Twittered his way out of jail. I immediately found all kinds of little gems like Tweeting for Companies 101 from Tara Hunt aka @missrogue. One afternoon I 'listened' to @LaughingSquid tweet, play by play, the events unfolding at a protest as the Olympic Torch passed by his location near AT&T Park in San Francisco. Listening in to the raw emotion of tweet after tweet, I could actually hear the yelling and feel what was going on. It was then when I immediately recognized that twitter could be an invaluable resource for travelers around the globe.
On we went establishing our presence on twitter as an independent travel company with a passion for travel. Fail whales and 'something is technically wrong' screens were all part of the Twitter experience…and we liked it. Soon we started noticing some of our followers tweeting and direct messaging travel requests. Our natural reaction, as an up and coming company, was to answer by writing a blog post. This way, instead of just a single follower having access to the requested travel information, everyone could see it. In every case so far, the feedback we have received has been positive. After reading a recent piece by Justin Mewse, A Twitter Trip to Paris, where he states that "A real stroke of genius came only two hours of the original hotel request tweet… Brillliant Tips posted a blog entitled 'Travel via Twitter – Looking for a Cool Hotel in Paris?' aiming the post squarely at the travel writer." we decided to launch 'Travel Tweets'.
Travel Tweets is a personalized travel service we're offering to our followers on Twitter. Personal travel requests can be tweeted to either @BrilliantTrips or our blog @BrilliantTips. Customers who wish to send us travel requests that are over 140 characters are welcome to email us at traveltweets@brillianttrips.com. For examples, click on 'Travel Tweets' located in the travel trends section of Brilliant Tips by BrilliantTrips.com.
…So if you need travel advice or have a travel related question, send us a tweet. If you're looking to plan your next getaway or if you're already on the road and need help along the way…tweet away.