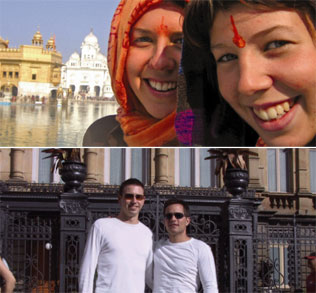 Intrepid Travel and OUT Adventures have partnered together to provide a comfortable travel environment for gay and lesbian travelers. These adventures are a great way to get OUT and experience the real world. No matter what style of travel you're after, there's an OUT Adventure to suit every interest and comfort level – Active, Comfort, Family, Independent and, premium level, In Style.
Adrenaline is the only thing you'll need to pack for the OUT Active trips. As you'd expect, activity is key. Though we're not jumping off cliffs or paragliding, we'll explore new worlds by bike, kayak and foot. Active Adventures are the ideal way to travel if you want plenty of cultural interaction while firming those gluts of steel.
OUT Family Adventures are for non-traditional families who enjoy non-traditional family vacations. These Family Adventures give your kids just as much of a chance to discover the world as you. Show your children exotic lands and new cultures on a safe, non-judgmental holiday. Don't worry parents; it's not only about the kids.  There are still plenty of activities for you to enjoy too! Far from a baby-sitting service, these trips are an exciting and stimulating way to spend time together with the family.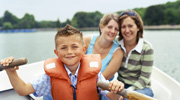 OUT Comfort is designed for travelers who want to dive into the real world with a softer landing. Comfort class trips are all about variety: the places, the people, the activities. It's your style of travel if you want a few little extras, but don't want to compromise on a true grassroots travel experience. You're as likely to find yourself paddling a kayak as relaxing on a cruise along the Yangtze River!
OUT In Style allows travelers to get up close and personal with new exotic cultures without compromising on quality. OUT In Style trips combine authentic cultural experiences with an extra touch of refinement. Imagine yourself one moment browsing the Taj Mahal and bazaars of Delhi and the next sipping a martini back in the shady garden of your luxury hotel.