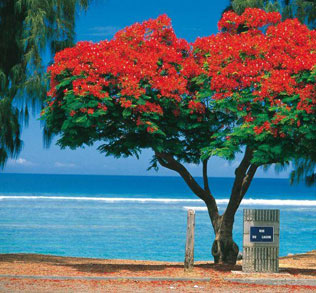 Unknown to many of the world's travelers, Reunion Island offers visitors an exhilarating blend of cultures that makes for an unforgettable travel experience. If you want to leave your fast paced and stressful everyday life behind and go to a far away destination that is lively yet very relaxing, Reunion Island is an interesting option. A French department, Reunion is situated on the western side of the Indian Ocean in the Mascarene archipelago about 100 kilometers west of Mauritius. From the adrenaline rush of the mountainous interior to the flat coastal areas where water-sports are king, the island offers travelers a truly unique experience. The main town of Saint Denis, bordered by mountains and open to the ocean, has picturesque streets where visitors will discover Creole houses, a cathedral, a beautiful Tamoul temple, a mosque, the Buddhist pagodas and historic buildings of the colonial era. The feeling you get when you leave one of the Saint Denis Hotels to take a stroll down the promenade of Le Barachois, along the Indian Ocean, is what vacations are made of. This is especially true when, in the night air, you smell the geraniums, vetiver and ylang-ylang; scents popular in the essential oil business.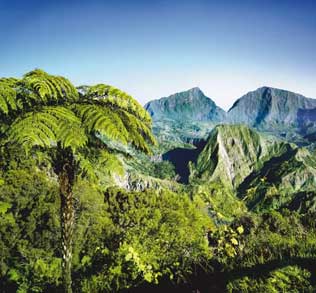 If you're a surfer, head directly for St. Leu, the island's number one surfing location. Located on the central west coast, St. Leu is a favorite of tourists and local boarders alike. Surfers from around the world come together here to enjoy the area's sweet "left hand" waves. While much of Reunion doesn't look like a typical beach destination, Saint Leu hotels make the quintessential beach town with quirky surfer bars and cool places to grab a bite to eat. If you want to spend some quiet time on the beach, head for St. Gilles les Bain. In addition to swimming and sunbathing, diving and water activities are concentrated around the area and its coral reefs. With its steep peaks and deep gullies, Reunion Island is great for adrenalin junkies. The island's most enticing natural formations are its three cirques. The Cilaos, Mafate, and Salazie Cirques are natural formations produced by many centuries of natural erosion within the Piton des Neiges volcano. Travelers can hike in the canyons and amongst the trails and enjoy an unforgettable outdoor adventure.  Take to the water canyoning or whitewater river rafting, climb Reunion's mountains and waterfalls, or even hang-glide through the blue skies over the island's beaches. Many come here just for the incredible canyoning excursions while others want to hike the hundreds of kilometers of trails that traverse the cirques. It's even possible to explore via mountain bike making stops along the way to explore the cirque's enticing mountain villages.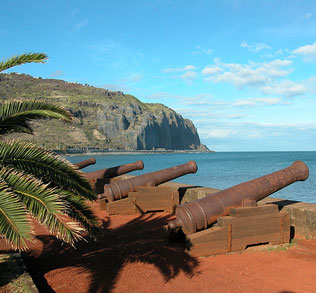 The cuisine of Reunion Island is a savory fusion of many different backgrounds. Influenced by Chinese, African, French, Indian, and Arabian culinary traditions, the cuisine tends to be very spicy and makes for a colorful presentation. Folk music is lively and diverse and can often be heard during street fairs or performed in cafes or bistros. If you're really into dining, St-Denis has the best restaurants on the island. You'll find French, Creole, Indian, Chinese and Italian foods prepared with a bit of an island twist.  Locals make excellent use of the abundant seafood available as well as the locally grown fruits, vegetables, and spices that are a unique and traditional part of Reunion Island cuisine.
Like many tropical islands, mosquitoes and bugs can be an issue here, so be sure to bring some clothes that cover your arms and legs at night.
Our Reunion Island hotels page presents hotels ranked by popularity – read traveler reviews and search multiple sites for the best deals on the best hotels in Reunion.