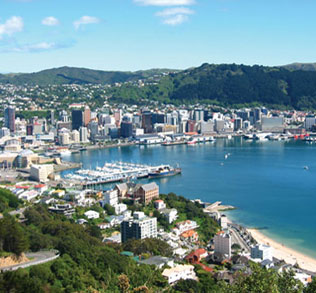 Wellington is currently a very popular travel spot that offers an abundance of dining, entertainment and cultural attractions to suit any taste or budget. A couple of years ago, I spent a few weeks traveling around New Zealand. After spending a day getting acclimated in Auckland, my traveling partner and I boarded a train south to Wellington. The train was a great way to get a taste and overview of New Zealand. While a very long ride, some of the views from the train were stunning and well worth the trip. The train had a food car filled with Tui and a variety of meat pies, so I was happy. Not long into our journey south, a very nice young family of four who were headed to Wellington for a family vacation boarded the train and sat in front of us. We ended up really getting to know each other and had an enjoyable time together on our ride. We would even run in to them again at the Te Papa Museum later in the week. When we arrived in Wellington, it was very late and we took a cab from the train station to our hotel on Cuba Street.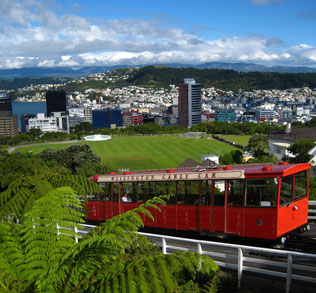 We awoke the next morning and journeyed outside to get our first glimpse of Wellington. We enjoyed a crisp, cool morning as we walked down the hill towards the harbor. Surrounded by rolling hills, the city sits on the edge of a stunning harbor and is renowned for its compact size making it an ideal walking city. We walked and walked and walked, thoroughly enjoying a city that has much to offer. The City to Sea Walkway starts in the heart of central Wellington near Parliament and ends at the South Coast. This is an enjoyable and relaxing way to take in spectacular views of central Wellington and beyond. Wellington Botanical Garden was a favorite of ours with unsurpassed views, unique landscape, exotic forests, native bush, and colorful floral displays. The waterfront walk begins at the Post Office Square opposite Queens Wharf and works its way along the waterfront to Te Papa. Here you'll see some of the buildings used in early Wellington wharfing, monuments to special events in Wellington and Civic Square home to the City Library, City Gallery, Wellington i-SITE Visitor Center and the Town Hall Complex. Another one of our favorite Wellington attractions are the Cable Cars. The cars run from Lambton Quay in the commercial heart of the city to the top of Upland Road, where the Lookout, Carter Observatory, Planetarium and Cable Car Museum are located. The view from the lookout and the walk back down through the gardens and historic Bolton Street cemetery are the highlights.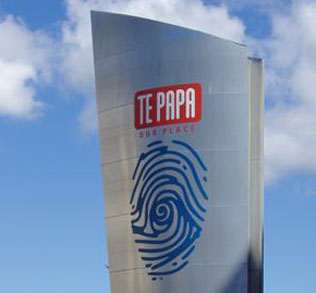 Te Papa is the innovative national museum of New Zealand recognized for interactive and visitor-focused experiences. Open every day of the year and free of charge, Te Papa is a great way to learn about the history and culture of New Zealand. The natural environment and the stories of New Zealand's indigenous people, the Maori, are celebrated in permanent exhibitions. Te Papa's Marae is a vibrant contemporary meeting house and a living communal center which is quite unique in a museum. GeoVisions offers a Maori Culture volunteer program that is an amazing chance to learn in-depth about the fascinating indigenous people of New Zealand, the Maori. The program starts with a two-week course on Maori culture at the Wellington Business School and includes trips to places of interest as well as a lesson in the Maori language. The course takes 22 hours of trips and classes and finishes with two full days and one night at Te Papa's Marae. Other activities include lessons in traditional jewelry making and flax weaving, learning the haka, the traditional Maori dance, and a trip to Somes Island. To request more information from GeoVisions about how you can participate in the Maori Cultural Volunteer Program, click here.
One of our favorite areas in Wellington was the Cuba Street District.  This is a cool neighborhood full of funky shops and trendy cafes and has loads of up-and-coming designers and vintage clothing. You'll see a range of leading retailers, tattoo parlors, cafes, clothing, record and book shops which attract people from all around the region for what only Wellington's Cuba District can offer. The atmosphere vibrates with life and a fascinating mix of people. Foodies will love the Cuba District for its wide range of dining options. I remember having wonderful Indian, Thai and Moroccan dinners that were absolutely brilliant.