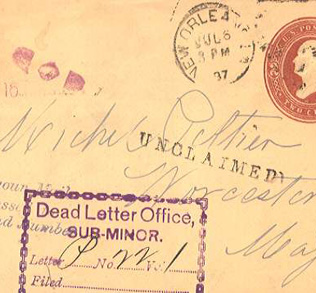 In 1825, the United States Postal Service started a dead letter office to deal with undeliverable mail. The term "dead letter office" is now often used in reference to any room of disused materials resembling a dead letter office. In 1987, the band R.E.M. released an album entitled "Dead Letter Office" that effectively mopped up many of the additional recordings R.E.M. made prior to having a record deal along with outtakes and b-sides to their international singles. …And now, in 2009, the Brilliant Tips Travel Blog will publish its first edition of random stuff that, for one reason or another, was never developed or finished and landed in our "dead letter office."
Tribute Bars to Bands from Around the World By Rich
Early Travel Memories by Chris
At six years old I took my first overseas trip to Spain where my grandmother was living at the time (or did I take a trip to Bermuda at 4? hmm. I guess the memory is a little foggy at that age).  What does a six year old remember from his or her travels?  Well, I can only tell you of my own experience.  I remember sleeping in a 4 post bed in a castle (or did we just visit that castle for an hour or two?). I remember my two older brothers throwing water balloons over my grandmother's balcony in Madrid onto innocent bystanders waiting to get into a nightclub at the bottom of her building (where were my parents at this point anyways?). I remember a scruffy dog in a park. I remember the checkered floors of the Cathedral in Toledo and the giant columns inside. It reminded my of an image in Dr. Seuss' Oh, the Thinks You Can Think book.  I also remember playing Pac Man at an arcade in Madrid. I remember street vendors, but not what they were selling. I remember I had to wear glasses which I got just before our trip. I remember a tiny Christmas tree in my grandmother's apartment. My parents tell me they asked us, upon our return, what we liked best about our trip.  My answer at six years old: "the airplane food."
We want to hear from you.  What are some of your earliest travel memories and how old were you?
Zuma

Beach in Malibu by Rich
Zuma Beach is one of the most famous and popular beaches in Southern California. The widest sandy beach in Malibu, Zuma is two miles long and a hundred yards wide. Dolphins can often be seen playing in the waves not far from the surfers and body boarders. The drive down the Pacific Coast Highway on its own is a gorgeous way to take in the Southern California scenery.
21 Days in New Zealand by Chris
Day 1 Arrival day in Auckland.
Day 2 Visit Waiheke Island while in Auckland.
Day 3 Train to Rotorua 4.5h
Day 4 Rotorua
Day 5 Rotorua to Napier
Day 6 Napier train to Wellington 5.5h
Day 7 Wellington
Day 8 Wellington
Day 9 Ferry from Wellington to Picton 3h – Train to Christchurch 5.5 It's a nice ride through Kaikoura.
Day 10 Pick up a rental car and drive to Lake Tekapo 4h
Day 11 Explore Lake Tekapo and visit Mt. Cook
Day 12 Drive to Queenstown 6.5h
Day 13 Queenstown
Day 14 Queenstown
Day 15 Drive to Te Anau 3h
Day 16 Drive to Milford Sound (3h each way) overnight in Te Anau.
Day 17 Early drive to Invercargill for lunch and on to Dunedin
Day 18 Visit Dunedin
Day 19 Visit Akaroa for Green Lipped Mussels & Sauvignon Blanc.
Day 20 Spend the day in Akaroa before dropping car in Christchurch for overnight.
Day 20 Take a scenic flight to the Glaciers and back for a full day hike.
Day 21 Fly from Christchurch to Auckland and home.