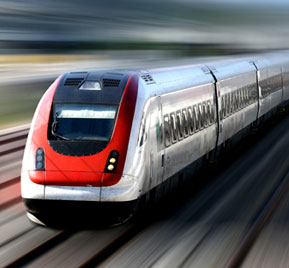 There definitely are a lot of options out there these days when it comes to traveling around Europe by rail. Back in the old days, there were pretty much 2 types of rail passes; the classic (global) Eurail pass and the Eurail Flexi pass. However, now there are Youth passes (for travelers between 16- 25 years old), Eurail Select passes, Eurail Saver passes, single country passes, point to point tickets and the list goes on and on. I hear the same question over and over again. Should I buy a Eurail pass or go with point to point tickets? Here are a few things to think about that may help you decide which Eurail pass is best for you.
If you already know your itinerary, use the Pass Finder available through Rail Europe and let their expert system define what options are best for you. In general, if you plan on taking more than 3 trips, passes offer the best value for your money. The beauty of Rail Europe's system is that it will price your specific itinerary with all possible options for comfort and flexibility.
If you're unsure of where and when you want to travel, then you'll probably be better off going with a pass. Be aware that even though you have a Eurail pass, some trains require a reservation. Reservations can be made locally or from Rail Europe prior to your departure. You'll also need to note that the number of seats accessible to pass holders is often restricted, so make sure you secure your reservation as far in advance as you can, especially in the summer during peak times or on popular routes.
If you only plan to travel within a single country, you may see a benefit to buying an Anywhere Anytime rail pass. Sold exclusively through Rail Europe, these are basically a collection of pre-paid e-tickets at a flat rate in 1st class. Travelers can manage their account online to determine their travel itinerary and schedule their train trips whenever they're ready. As is the case with all discounted tickets, the number of available seats can be restricted, so make sure you book in advance when traveling on peak trains and/or on popular routes.
Lastly, it never hurts to check out the Rail Europe discounts and specials page.