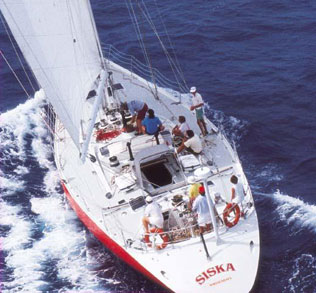 Located in the heart of the Great Barrier Reef in Australia, the Whitsunday Islands region is a sailor's paradise. Seventy four islands make for endless sailing from one picturesque island hideaway to the next amongst crystal blue waters, deep green foliage covered islands, and spectacular crimson sunsets. A very unique way to sail the Whitsundays is aboard the Siska, an 80ft ocean racing legend. The Siska is a two time winner of the Sydney to Hobart Yacht Race and, at her peak, held 21 World Racing Records. Siska's interior has since been custom built for Whitsunday charters and has a full width saloon (20ft) with 12 single berths and four double berths and two dining tables where guests can enjoy meals together. This saloon area also doubles as a comfortable sitting area. On deck there is ample space for guests to relax with a boom awning for shade when the vessel is anchored.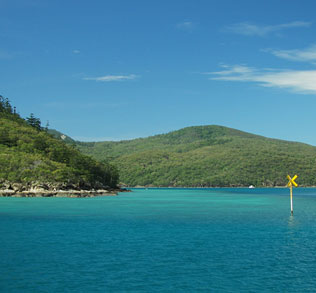 A typical route includes visits to Blue Pearl Bay (Hayman Island), Nara Inlet, Mantaray Bay (Hook Island) and Cataran Bay (Border Island). Siska has a countless number of winches and sailing gear that could baffle all but the most experienced crew.  However, guests are welcome to assist in sailing Siska by hoisting and trimming sails or taking the helm to steer her around the islands. When you're not sailing, you will have the opportunity to swim with the tropical fish and snorkel the fascinating tropical reefs. There's also time to explore the beautiful beaches and islands. If you are after a maxi yacht sailing experience on a fast yacht that is cosy downstairs, then Siska is perfect. There may even be some big party nights.
Two day and three day sailing tours leave from the Esplanade in Airlie Beach and include transfers from local accommodation to the Marina, all meals, linens, snorkels, masks & instruction.