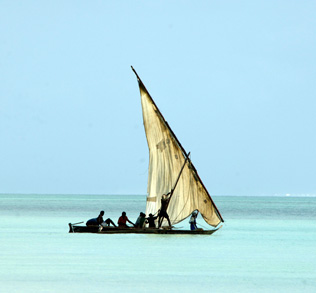 With its white sandy beaches and beautiful blue waters, Zanzibar has long been famous for its fascinating history, colorful culture and warm, friendly people. It is an island brimming with magic, music, and mystique. A trip to Zanzibar is the perfect way to relax after an exciting safari adventure or it can simply be a wonderful opportunity to unwind in idyllic surroundings. Travel deep into the island's interior to see the fragrant plantations. Discover how pods, bark, buds and berries are harvested and dried. Try the many tropical fruits growing on the island, from coconuts to jackfruit. Don't be afraid to taste the pungent durian.
Enjoy a stroll through the oldest part of Zanzibar's capital, Stone Town. Wander through bustling bazaars and down twisting, cobbled streets, past the intricately carved doors of houses and mosques. The architecture here has been shaped by generations of explorers and spice traders. Find a quiet stone bench, sip a steaming kahawa and soak up the infectious vibe of this intoxicating island. Although a Muslim area, alcohol is not difficult to come by in Zanzibar. Fresh coconut and fresh seafood, including lobster, kingfish, prawns, octopus, crabs and squid, are plentiful.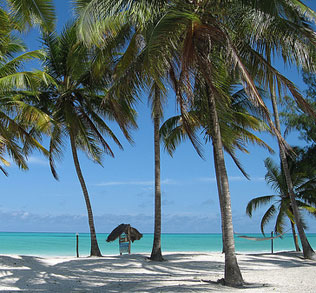 The Cristal Resort is a very peaceful and cozy hotel idyllically situated right on the palm-fringed coastline on the best white sand beach of Zanzibar. It offers affordable accommodation that includes 13 eco-friendly double bungalows that are decorated island/Zanzibar style. Each one includes a shower with hot water, ceiling fan, private terrace and a beautiful natural breeze from the Indian Ocean. Enjoy the sunshine or lounge in a hammock under the coconut trees. There are many activities that can be booked from the reception desk such as island tours, snorkeling or scuba diving at nearby coral reefs which have a fascinating array of colored coral and bright tropical fish.