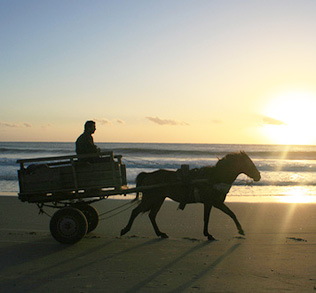 Rocha, 1 of the 19 Departments that make up Uruguay, is a symphony of natural landscapes rich in fauna and flora with 200 kilometers of ocean coast. Apart from La Paloma, La Pedrera and La Coronilla which are more modern, Rocha's coastal villages offer the enchantment of a rustic lifestyle with a deep connection to nature. An ecological reservation, Rocha is the habitat for hundreds of plants and native animal species.
The beaches, with their straw sun-shades and hammocks, are beautiful. They are not only good for swimming, but also for long walks along the shore. Rustic villages such as Cabo Polonio, Valizas and Punta del Diablo are ideal for star gazing when the magnificent night sky is filled with stars. The area is full of excellent places to fish and boat trips can be arranged with the fisherman almost everywhere. Hiring horses for a ride can make for the perfect afternoon and horse car journeys are also readily available.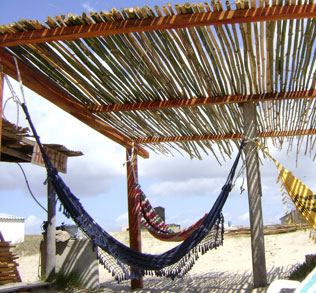 Our favorite spot in Rocha is Cabo Polonio, a small community of fisherman and craftsman that has ever changing sand dunes that measure up to 30 meters high. With sea lions as the natural inhabitants, there are no streets and very limited electricity; just sand and grass. In Santa Teresa, the Santa Teresa National Park is home to many curious animals as well as native and foreign plants. The Fortress of Santa Teresa is very impressive and is one of the most historic monuments in Uruguay.
Rocha is located along the main road from Montevideo to the border with Brazil and buses connect easily to Montevideo. While there is currently no major airport, just a small airstrip, there are big plans to improve the local infrastructure substantially.  On the agenda is building an airport to bring in tourism.