Medieval Old Town – Tallinn's Old Town can be defined as a mix of historic ambiance and cutting edge culture. The city's largest tourist draw is famous for its enclosed neighborhoods of colorful, gabled houses, hidden courtyards and magnificent churches. The picturesque Town Hall Square has been the hub of Old Town for the last eight centuries. Surrounded by elaborate merchant houses and packed with cafe tables during the summer, it's a natural magnet for tourists. Look for the round stone marked with a compass rose in the middle of the square. If you find it, you can see the tops of all five of Old Town's spires.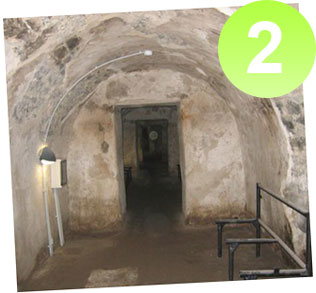 History Comes To Life – A large part of what gives Old Town its character is the system of walls and towers that surrounds it. The best places to see the wall are the Patkuli view platform and the Tornide Valjak. Many towers are also open to the public. Like most Medieval towns, Tallinn has its share of underground passageways. In the 1600s, during the time of Swedish rule, attack was a constant worry.  In addition to building high bastion walls around the city at this time, planners also installed tunnels under the base of the walls to safely move soldiers and spy on the enemy.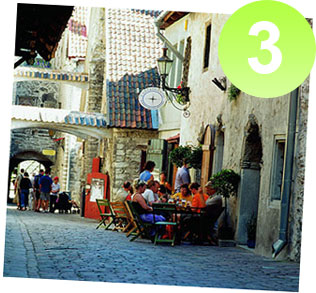 Focus on Food – Finding an interesting, affordable place to eat in Tallinn is easy.  Traditional Estonian food, with centuries of Scandinavian, German and Slavic influences, is usually meaty, salty and rich. Local favorites include sult (jellied pork served cold with mustard), mulgikapsad (sauerkraut stew with pork) and marineeritud angerjas (marinated eel). There are also plenty of other types of restaurants including African, cutting edge fusion, Thai, and medieval themed. Tallinn's bigger pubs and cafes also offer full range meals. It has become customary to leave a 10% tip in restaurants with table service.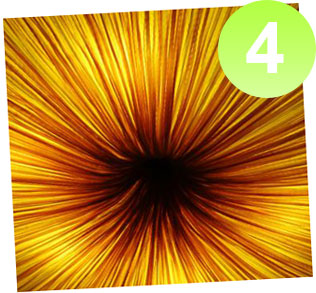 Find Your Muse – Whether you're the type who dresses up for the clubs, dresses down for a live music show or just gets lost in a cubist painting, you'll find plenty of food for your soul in Tallinn. Not only does the city have a packed concert and festival calendar, there's an active gallery scene and an edgy design culture that is making Europe's art world stand up and take notice. Tallinn was recently selected as the European Capital of Culture for 2011. As a result, even more projects have been created to strengthen the city's cultural infrastructure in the lead up to an event filled 2011.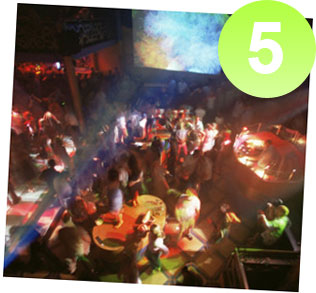 A Night on the Town – With so many bars, pubs and clubs squeezed into the same small area, it's easy for revelers to stumble from one spot to another. Whether it's a high energy night mixing and mingling at a club, a night of sipping cocktails on the sofa with the trendy crowd at a lounge, throwing back a few pints while watching a soccer game or enjoying a quiet spot by the fire getting lost in conversation while sharing a bottle of wine at a wine bar, the town caters to all. If you're looking to sample the Estonian brew, your choices in most pubs are Saku and A. Le Coq.
Shoppers Paradise – Thanks to the economic boom Tallinn has seen over the past decade, the city's shopping scene has blossomed. For more intimate, boutique shopping, Old Town is your best bet. Browsing your way through Old Town's courtyards and cellar shops is a great way to see some of the area's hidden nooks and crannies. Viru Street is the busiest of Old Town's shopping streets and home to all the brand name stores. Nearby Muurivahe Street is lined with local fashion and specialty boutiques. If you're looking for souvenir shops, head to Toompea Hill and the south end of Pikk Street.