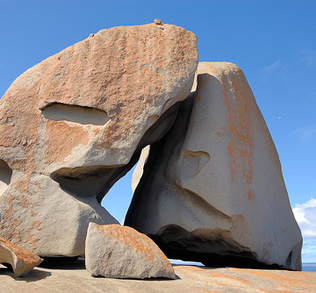 If Aussie wildlife and wilderness are your thing, then Kangaroo Island is definitely for you. Located southwest of Adelaide, the island is Australia's third largest (after Tasmania and Melville Island).  It is a great spot not only to experience Australia's remarkable wildlife in its natural environment, but also to hike through untouched bush land. Once a shelter for the rogues and rapscallions of the British Empire, the locals now consist of koalas, platypus, echidnas, wallabies, sea lions, fairy penguins and the island's own species of kangaroo. One third of South Australia's Kangaroo Island is protected as conservation land and national parks and half the island has never been cleared of native vegetation. You can walk amidst huge weather-sculptured granite boulders at Remarkable Rocks and roll down the snowy-white sand dunes of Little Sahara. Kangaroo Island hotels are available in Kingscote and scattered around the island. While it may be a bit of a whirlwind adventure, there are Kangaroo Island day trips available from Adelaide.
Flinders Chase National Park is home to the magnificent formation known as Admirals Arch.  It is also a great place to get up close with New Zealand Fur Seals as they frolic in the Southern Ocean. In the months of May through September, travelers may even be lucky enough to spot Southern Right Whales from this spectacular view point. A wander through the geological monuments of Remarkable Rocks is worthwhile as they're an incredible display of millions of years of wind and ocean weathering. Rocky River Headquarters Interpretive Centre is a great place to learn more about the island's habitat, including the recent find of Mega-Fauna in the nearby locality. This is a great place to trek with three bushland trails.  It is also a photographers delight with its exquisite flora and fauna as well as its contrasting river and coastal scenery.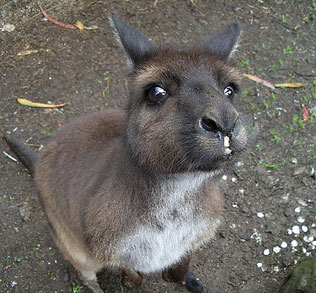 At Seal Bay, travelers have the opportunity to watch sea lions up close at the rare Australian Sea Lion colony; it is an experience not to be missed. A trek through the sand dunes of Little Sahara are an added bonus as travelers make their way to explore the underworld. Under a vast expanse of native bushland, a maze of caves and tunnels will take your breath away. The Kelly Hill Caves are hidden treasures with their ornate calcite formations. Journey along the South Coast Road to seek out the fluffy looking gum leaf eater, better known as the koala. Dotted along the island's north coast, travelers will find the beautiful, secluded beaches of Western River Cove, Snelling Beach and Stokes Bay. Kangaroos and Tammar Wallabies can often be seen grazing in the open fields.
Long days on Kangaroo Island are typically followed by nights devouring fresh seafood and telling tall tales over glasses of local wine. The scenery will blow you away and travelers will return home armed with the best photos imaginable of both wildlife and scenery.