With all the natural wonders in the world, it's an almost impossible task to narrow the wonders down to just seven. You've heard of the "official" seven wonders, but check out these; just seven more of the hundreds or thousands or millions you could choose from. You probably have heard of some of these, but hopefully a few will be new discoveries for you. We'd love to hear about your favorite natural wonder, so please leave your comments. Keep it natural.
Like many natural wonders, this one is a result of volcanic activity and weathering. The honeycomb-like pattern is not only a geologist's dream, but also a photographer's. The middle causeway is where the hexagonal columns are most evident and easy to explore. These basalt columns appear as if they are rising from the beautiful blue sea and attaching themselves to the emerald isle. As a bonus, you'll find the Bushmill's Distillery just a couple miles south of the causeway in County Antrim.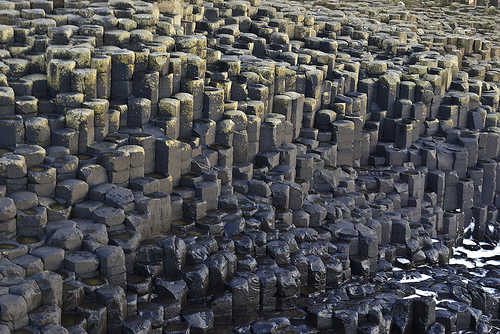 About 4,000 feet above sea level, Antelope Canyon is found. It is actually made up of two canyons, upper and lower. The are usually dry, but you wouldn't want to be caught in them during the odd rainstorm. Water running into Lake Powell (formed from the damming of the Colorado River) is what carved these canyon formations. Sunlight pouring into the canyons gives these caves a majestic feel. This is one of those places where you must hire a guide in order to explore.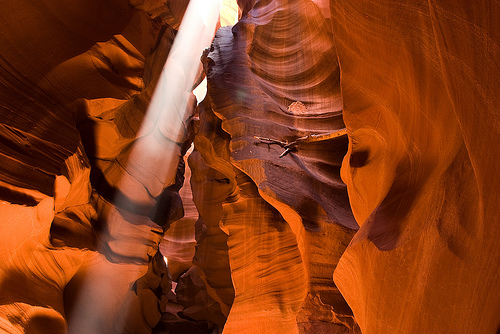 This is a spot well known to the diving enthusiast. It is quite a site to behold from the air. The dark blue circle surrounded by light blue waters emphasizes the deepness of this limestone sinkhole stretching 412 feet below sea level. Divers are treated to 75 degree Fahrenheit waters and 200 foot visibility. The clear, still surface waters team with life. The further down you go, the less you see as the light gets swallowed up by the hole. This is considered by many as one of the best dive sites in the world.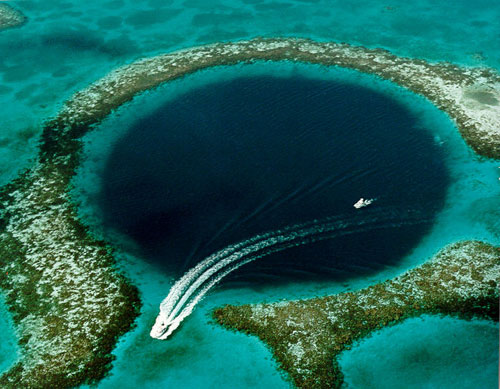 With it's endless coastline, we all know Australia has some great surf. However, there's a unique wave that can be found on the northern face of the Hyden Rock east of Perth in Hyden, Western Australia. The colors of the rock are from the rain washing chemical deposits down the face, forming vertical stripes of grays, reds and yellows. The "wave" is about 46 feet high or 14 meters. A similar "wave" rock can be found in Arizona, USA.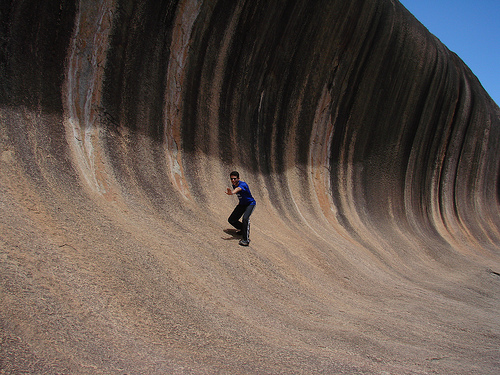 In the Dominican Republic, you can have an active encounter with 27 Waterfalls, or Damajaqua Cascades. Located in a mountainous area of Damajagua and using little equipment, the active traveller will be amazed at the natural beauty of this Domincan playground just 25 minutes from Puerta Plata or 45 minutes from Cabarete.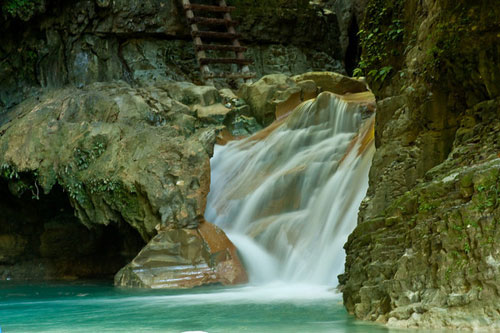 Extreme conditions define this cave of giant crystals (Cueva de Los Cristales) made of selenite (a delicate, translucent form of gypsum). Discovered by miners in 2000, travellers are not yet and may never be the norm here. This is because temperatures are above 100 degrees Fahrenheit and humidity is between 80 to 100 percent. Scientists and explorers must wear special equipment in order to withstand the heat while they study these crystal caves located about 1 hour south of Chihuahua, Mexico and about 1000 feet below ground in the Naica Mine. Twenty minutes is about the max a human can spend down here, but conditions are apparently perfect for clear, crystal formations.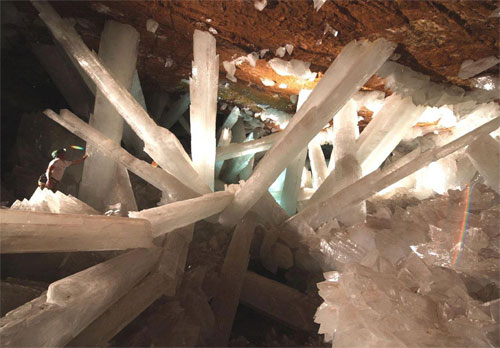 7. Iceland – Moss-covered Lava Flows of

Hafnarfjordur
Iceland is renowned for both city chicness and its contrasting natural beauty. The moss-covered rocks of ancient lava flows are found all over Iceland. A great place to get a good look and feel for the moss fields is in Hafnarfjordur, 15km south of Reykjavik. The unique scenery has given rise to tales of elves hiding in these moss covered bumps. Take a hike through some of the fields or simply hop onto the cushy fields. The sometimes 15 feet thick layers of moss feel like the most unusual footing. You can imagine why NASA astronauts have trained in this great country with scenes like these.