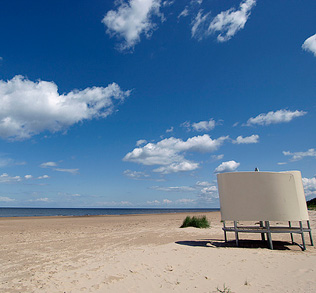 We've been trying to come up with a "Best Beaches" post for quite some time. However, until now, we haven't been able to think of a different angle. When you think of places that have great beaches, you may likely think of Rio, southern Thailand, or numerous other locales. However, the Baltic region probably isn't the first place that comes to mind. While we're in no way stating that the Baltic beaches are better or even compare to the others, the Baltic coast boasts a fine stretch of sand with quite a few very beautiful beaches. The Baltic Sea doesn't provide the warmest or most welcoming water on earth, but the beaches are very pleasant.

Pirita Beach, Estonia – Located a short twenty minute ride from Tallinn's Old Town, Pirita Beach sports 3 kilometers of white sand backed by windswept trees. Pirita Beach is the most popular beach in the region and, on a hot summer's day, the beach is packed. Estonians can be seen sunbathing, playing volleyball and swimming. You may even see the occasional windsurfer. The Roccalmare Open Air Museum, Maarjamae Castle in Pirita and the marina, where the Olympic Regatta took place in 1980, are worth checking out.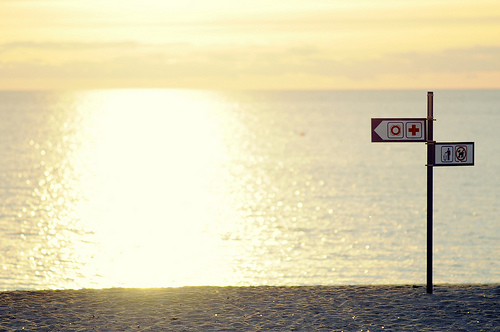 Neringa Beach, Lithuania – Neringa Beach, located on the Curonian Spit, is one of Eastern Europe's most breathtaking beaches. In fact, French philosopher Jean-Paul Sartre was so inspired by the beach that he called it "a gateway to paradise." The entire length of the spit is lined with many beautiful beaches offering beach-goers the choice of swimming in the colder waters of the Baltic or the warm, shallow Curonian Lagoon.
Sopot Beach, Poland – Sopot Beach is famous for its abundance of restaurants, shops and cultural hot spots. Most visitors are enthralled by the sandy stretch of beach and all the summertime activities that take place here. While the water is usually too cold for swimming, except in late August through early September, many people are happy simply strolling the beach which is a few kilometers long.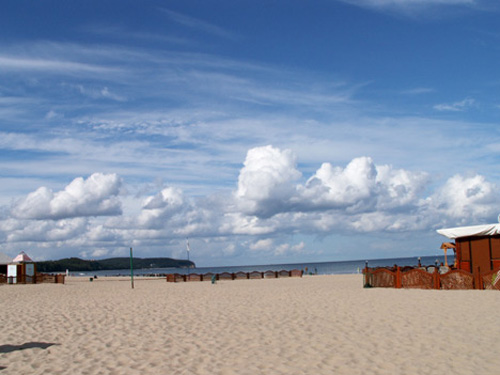 Jurmala Beach, Latvia – Located not far from Riga, Jurmala Beach is a 33 kilometer stretch of gorgeous white sand, much of which is backed by forest and woodland. Jurmala grew famous due to its reputation as first class spa resort. While it can get a bit crowded during the summer, Jurmala Beach is worth a visit for the activities. The little main street is full of waffle stands and cute boutiques and is also home to some of the most beautiful wood houses in Riga.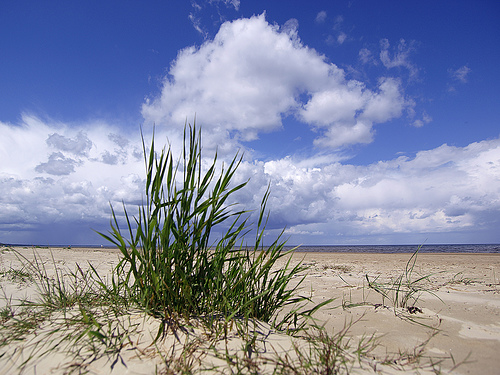 Saulkrasti Beach, Latvia – Located on the coast of the Gulf of Riga, Saulkrasti Beach is secluded and usually warmer and less windy than Jurmala beach due to the sand dunes that shelter the area. About the same distance away from Riga as Jurmala Beach, Saulkrasti looks completely different than Jurmala with dunes and cliffs adding to the dramatic sea scene. The beach runs north to south providing for stunning sunsets.