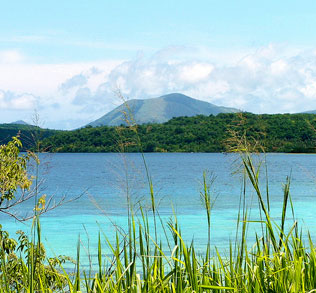 Vanuatu is a great spot for a stopover in the South Pacific en-route from the United States to Australia or New Zealand or vice versa. A traditional South Pacific island chain with gorgeous white beaches, crystal clear water and an easy, slow pace of life, Vanuatu is a true escape.
A great way to soak up the culture is to spend a few nights in the capital city of Port Vila (on the island of Efate) where there are some cool cafes and local bars. Klems Hill Lookout on Efate provides a superb view over Mele Bay, Hideaway Island and Port Vila town. The beautiful Epule Village is an interesting spot to explore traditional customs and local life. Epule can be reached by a traditional outrigger canoe ride up the river where you can catch a glimpse of some other small villages and nice beaches along the way.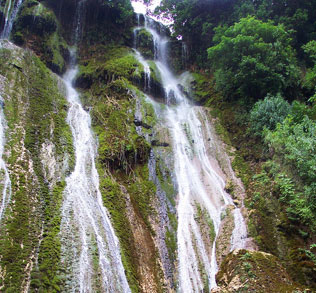 Follow the stay on Efate with a few days exploring the other islands of Vanuatu. Tranquility Island offers traditional island-style, thatched bungalows with a tropical rain-forest backdrop on the water's edge. Each bungalow has its own adjacent, bungalow-style bathroom and your own private beach is the perfect place to get away from it all and relax.
If adventure is your thing, you can try abseiling down the highest waterfall at the Cascades. After spending some time at the abseiling practice site, you will abseil down through a cascade and drop down a 10 meter cliff before abseiling 40 meters beside the waterfall. A scenic flight aboard a seaplane is an exhilarating experience allowing you take in the unique sights and beauty that Vanuatu has to offer. The seaplane lifts off from the azure waters and soars over Mele Bay, past Hideaway Island and over the majestic Mele Cascades waterfall set amongst lush rain forest before settling back down on the water.
IMAGES VIA: F0t0Synth and yumievriwan on Flickr