Mexico is traveled to by people from all parts of the world, yet most tourists miss many of its best spots. It is a large and diverse country with much to offer. In my opinion, all of the least desirable spots get seen by the most "gringos", such as the tourist havens and, especially, the border towns. These places can leave a bad taste in the mouth making some not want to travel back to Mexico despite its natural and cultural wonders.
Guanajuato – Halfway between Mexico City and Guadalajara lies one of Mexico's greatest cultural treasures. The city of Guanjuato is one of the finest examples of colonial architecture. As the birthplace of Diego Rivera, this city carries on a tradition for the arts that may be unparalleled in Mexico. The city even carries a taste of the macabre with the Panteon. One trip through the underground area with its glass enclose mummies is enough to fascinate or to conjure up nightmares.
Puerto Escondido – Most surfers have heard of this special place in Oaxaca. Zicatela Beach is known worldwide as the Mexican pipeline for its curling waves. The flights from the states don't work out well to these sublime beaches and communities of friendly people.  Flying directly to the small airport is often expensive, but oftentimes a mini-bus from vibrant Oaxaca city is cheap and easy.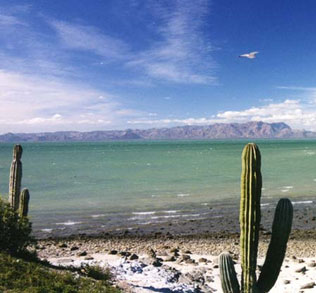 Tiburon Island – There is a place where the Gulf of California and the Sonoran Desert meet. The stark beauty of the natural preserve of Tiburon Island is haunting. Years ago, Mexico declared this place a nature preserve for the forms of life that are native to this corner of the world. Getting there is a difficult matter. We had to pay a gentleman named Pedro to take us out there in his little boat. If you appreciate the heat, amazing beauty and are willing to cross the strip of water called El Infiernillo, Tiburon is worth a visit.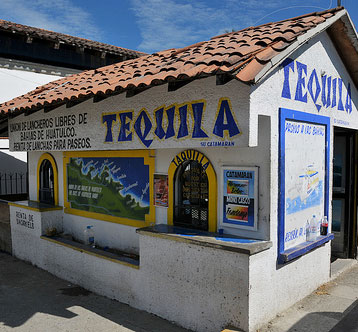 Bahias de Huatulco – Often just called "Huatulco", this gem of a place lays on the south facing coast of western Mexico. I was there in the green season and was amazed by the lushness of the vegetation. There are nine bays to explore and legends say that the Aztec god Quetzalcoatl was from this place. It seems apt. Even with modern developments, the geography of the region makes this beautiful place difficult to get to. However, the reward is worth it.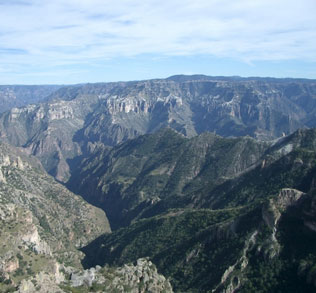 Copper Canyon – The whole world knows about the American treasure of the Grand Canyon. Despite being many times the size of the Grand Canyon, fewer people know about the Copper Canyon. The most common and simplest way to traverse the Copper Canyon is by the Chihuahua Al Pacifico Railroad nicknamed "Chepe" by locals. If you take a train ride, be sure to take any chance you can to learn about the fascinating and hardy Tarahumara tribe indigenous to the area.