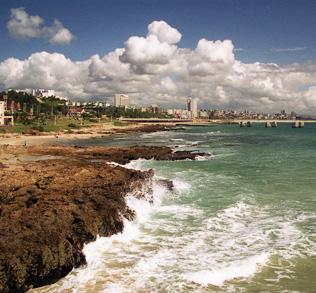 Port Elizabeth, also known as the "friendly city," is South Africa's fifth largest city and quite an undiscovered gem thanks to its unspoiled coastline and rich heritage. Nelson Mandela Bay bears the rich legacy of an area that saw the first meetings of Khoisan, British, Dutch, German and Xhosa people. As the landing place of the 1820 settlers, it has some of the finest architectural attractions of South Africa. It is also considered a nature lover's paradise with a variety of walks, hiking trails and city parks. The city also offers superb sailing, surfing and diving.
There is so much to explore within just a few hours on either side of Port Elizabeth with the Garden Route to the west and the Sunshine Coast to the east. Take a drive west to Jeffreys Bay and the start of the Garden Route where the Langkloof mountain range offers some wild hiking areas. Adventure junkies will find lots to do in the Eastern Cape with great hiking, canyoning and tree topping. The world's highest commercial bungee jumping site is located on the Bloukrans River Bridge on the Storms River. The daring dive from the bridge is a 216 meter free fall. A trip north to Addo Elephant Park is a highlight not to be missed. Addo's claim to fame is its Big 7 wildlife status. The Big 7 consists of the traditional Big 5, lion, rhino, leopard, elephant and water buffalo, plus the great white shark and the southern right whale.
Port Elizabeth and the Eastern Cape is a vibrant area that offers great value as a very affordable coastal vacation spot.
IMAGE VIA: exfordy on Flickr