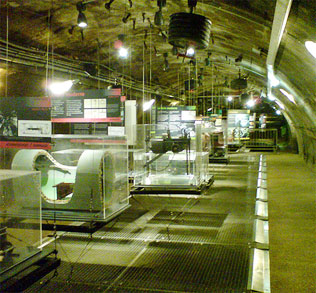 When visiting Paris, there are countless touristy sights for visitors to take in such as the Louvre, the Eiffel Tower and Notre Dame. For those interested in exploring the less traditional side of Paris, there is the Paris Sewer Museum (Le Musée des Égouts de Paris). Long regarded by the rest of the world as a nation under the impression that its waste doesn't stink, France has elevated its sewer system to tourist attraction status. Located in the shadows of the Eiffel Tower, the Paris Sewer Museum is the most comprehensive sewer experience available to tourists anywhere.
Visitors can navigate about five hundred yards of tunnels, the size of subway tunnels, that make up the Paris sewer system. Walk over channels of real French poop and get detailed information about the two thousand kilometer system while experiencing it first hand. Visitors to the museum are also able to get a glimpse of the many devices such as the flusher trolley, the balls filled with sand once used to flatten out waste so that it would flow more easily through pipes, and the gas mask.
The one hour tour can be described as stinky and sewer-like and it finishes up at the museum gift shop were visitors can buy postcards and "sewer-venir" t-shirts.