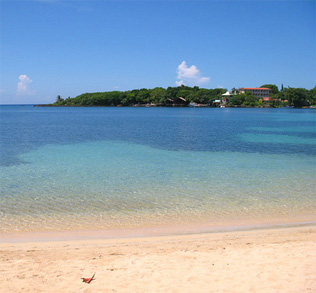 As the name suggests, the village of West End is located at the western end of the gorgeous Caribbean island of Roatan. The most popular tourist spot in Roatan, especially among budget travelers, West End has beautiful white sand beaches that are protected by a living coral reef. The reef is so close that you can easily swim out to it and snorkel or dive. In fact, spectacular diving is the main attraction here and the village is kind of like one big dive resort. Visitors will find cheap, comfortable rooms which are all within walking distance to the beaches, dive shops, and restaurants.
West End has many PADI dive shops offering everything from introductory to Dive Master courses taught in a variety of languages. The large number of dive shops in the area keeps the prices competitive and makes this one of the least expensive diving locales in the world. Open water courses start at about 150 USD and it's a good idea to shop around before committing to anything. Snorkeling is also very popular since the reef is so close to the beach. Snorkel gear is available for rent all over West End for about 5 USD per day making it very easy to glide over the beautiful reef and watch amazing, colorful and sometimes bizarre sea life. The casual snorkeler can see octopus, eagle rays and even dolphins just off the beach.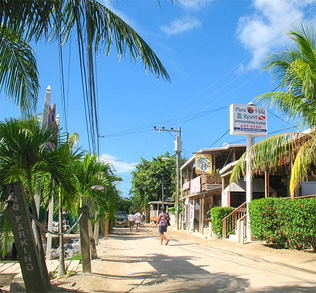 When the sun goes down in West End, the pulse goes up. Visitors can dance the night away to the beat of Caribbean tunes at several bars and nightspots. For a more laid back alternative, visitors can simply head to the ocean and sip a beer while watching a spectacular sunset and listening to the music on the beach. The food is cheap, and many places stay open late which is perfect for when you return home from one of West End's night spots.
West End has many small hotels, cabins and hostels available to suit many different tastes and budgets all within a short walking distance from everything.