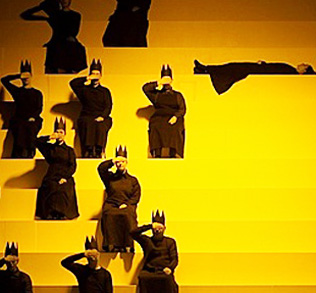 The Budapest Spring Festival is one of Europe's largest cultural festivals with over 200 different events and a combined attendance of around 200,000. Each year, during the last two weeks of March, visitors from all over the world descend on Hungary for the Budapest Spring Festival. In the last few years, the festival has outgrown Budapest and spread into many of the country towns such as Debrecen, Godollo, Gyor, Kaposvar, Kecskemet, Sopron, Szentendre and Szombathely.
The largest and most prestigious festival in Budapest features symphony orchestra concerts, opera and ballet performances, an operetta festival and open-air events. The performances are held in Budapest's best theaters and concert halls, many of which are historic monuments. Among the performers are notable foreign guests as well as famous Hungarian artists and groups. The most used arenas during the Spring Festival are the National Theater, the Palace of Arts, the State Opera, St. Stephens Basilica and the Thalia Theater.
This year's festival runs from March 19 through April 4 and is so popular that almost every event is sold out. For events that are sold out, however, many visitors congregate outside the buildings to enjoy the festivities.
IMAGE VIA: www.btf.hu