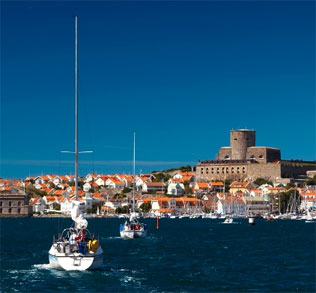 West Sweden, with Gothenburg as its gateway, is a region of rare beauty made up of three areas each with a distinctive character. These areas include: the pristine lakes and forests of Dalsland, a quiet wilderness teeming with wildlife; the rocky coastline of Bohuslan scattered with islands and fishing villages; and Vastergotland, a blissful swathe of countryside that is home to historical sites, picturesque manor houses, gardens and atmospheric castles. For many, the coastal city of Gothenburg is the entry point to the region and a great place from which to start a vacation, experience cultural attractions and taste the cuisine. Whether your vacation is focused on the family, fine food, a city break or outdoor activities, West Sweden is a little-known gem just waiting to be explored.
Culture vultures will be eager to swoop in on the fantastic sites and venues in Gothenburg and across the region. These include the Vitlycke Museum and Rock Carvings at Tanumshede (some of which are 3,000 years old and are featured on UNESCO's list of World Heritage Sites), the artfully situated Nordic Watercolour Museum on the island of Tjörn, and the historic Carlsten's Fortress on Marstrand Island. Gothenburg itself is a center for cultural attractions such as the National Symphony Orchestra which is housed in the striking harborside opera house and the Röhsska Museum, Sweden's museum of design and decorative arts.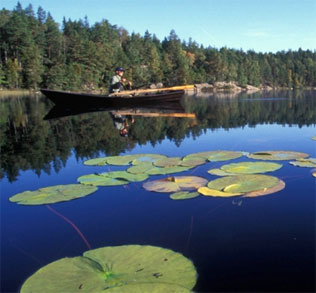 Dalsland, a verdant province of serene lakes and thick forests, lies in the north of the region and is the most accessible wilderness in Europe. It is home to an abundance of wildlife that includes lynx and wolves. Halle-Hunneberg at Lake Vänern (Sweden's largest lake) is known for its large population of elk. Every spring the area hosts the spectacle of the dancing cranes (over 10,000) at Lake Hornborga. In West Sweden, the great outdoors also encompasses the sea. Gullmarsfjorden, located by the coastal settlements of Fiskebäckskil and Lysekil, supports a rich diversity of marine life. Its striking array of creatures explains why it was made the country's first and only marine preservation area.
Volvo and West Sweden are currently running a contest where anyone can create their dream road trip around West Sweden and submit their itinerary for a chance to win a trip for two. Entrants can choose from a variety of different cultural destinations, outdoor adventures, golf courses, and amazing restaurants and hotels in West Sweden and Volvo will provide the car to get the winners where they want to go.
Also, if you're planning to buy a new car, you just might want to consider a Volvo. Volvo's Overseas Delivery Program is a unique way to explore the country that your brand new car comes from, for free. If a Volvo customer buys their new Volvo through the Overseas Delivery Program, they get two complimentary round-trip tickets to Gothenburg, Sweden, one free night at a first class hotel in Gothenburg, fifteen days of European Car Insurance coverage and generous savings on the U.S. MSRP. Simply fly over, pick up your car at the Volvo factory and explore West Sweden off the beaten path. When you're done, drop off the car and have it shipped back home for free.
IMAGES VIA: West Sweden Picture Library