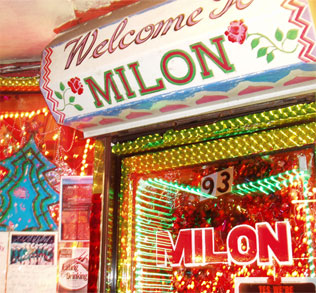 Known as Curry Row, 6th street between 1st Avenue and 2nd Avenue in the East Village is home to a row of vibrant Indian restaurants and is one of my favorite New York City experiences. Curry Row is a whole city block (which spills over to 1st and 2nd Avenues) chock full of totally fabulous looking Indian restaurants that try to lure customers in with wildly excessive Christmas lights, live Indian music and barkers who stand outside each door.
As you walk along the south side of 6th Street, you'll be constantly accosted by the restaurant hustlers who try to entice passers by into trying their food. Keep walking though. Around the corner on 1st Avenue, there are two Indian restaurants next to each other at the top of the stairs. Go to Milon, the one on the top left. There will be restaurant hustlers from each trying to sell you on why their restaurant is better, but go to Milon. The entire dining experience is amazing and includes thousands and thousands of lights that drape so low from the ceiling, you can hardly walk. If the line at Milon is too long, which it often is, Raj Mahal (on 6th Street) is my second favorite option.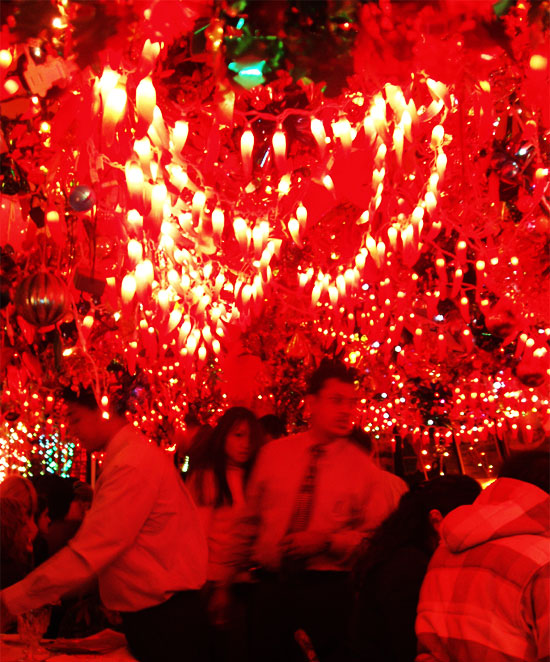 The Washington Square Hotel is one of our favorite hotels in Greenwich Village.
Our New York City Luxury hotels page presents boutique and classic luxury hotels ranked by popularity – read verified traveler reviews and search multiple sites for the best deals on the best luxury hotels in New York City.