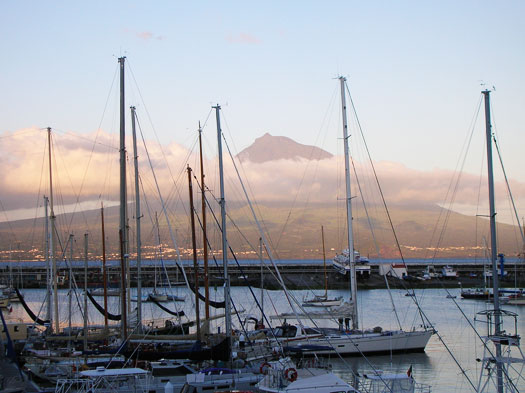 There are so many great reasons to visit the Azores. With an abundance of beauty, lush vegetation growing from the contrasting volcanic rock, beautiful farmland, a great seaside influence, an unspoiled culture and welcoming local people, it's easy to understand why National Geographic's Traveler Magazine rated the Azores as an "authentic, unspoiled and likely to remain so" island destination. Our new sister website, Azores Travel Guide, has created a list of the top 10 reasons to visit one of the most remote places in the world.
Sustainable Tourism – The Azores were named the "world's 2nd best island destination for sustainable tourism" by National Geographic Traveler.
Easy Access – The Azores are very easy to get to, accessible via a 4 hour non-stop flight from Boston.
Remote Location – The Azores are one of the most isolated and remote places in the world.
Sport Fishing – The  Azorean waters are perfect for fishing. There's nothing like experiencing the thrill of landing a giant blue marlin.
Photography – The Azores' rugged coasts, emerald green mountains and flower filled valleys bring such great color and diversity to the landscape that photographers will have a field day with the tones, textures and patterns that nature offers.
Hiking – The Azores have many marked hiking and walking trails throughout all of the islands offering unmatched vistas, flowery fresh air, and tranquility.
Great People – What strikes many about the Azores, as much as its beauty, are its people. The people of the Azores are, by and large, a very friendly and kind population who exude warmth towards their visitors, including Americans (especially those from New England).
Festivals – Azorean summers are filled with festivals that range from simple village affairs to week long extravaganzas.
Whales – Culturally, whaling played a huge role in the Azores until it was outlawed in 1984. Now the Azores are one of Europe's premier whale watching destinations.
Wellness – Traveling to the Azores gives one a chance to return to the kind of life that we evolved from over thousands of years.
For more information about the Azores, visit BrilliantAzores.com.