An eclectic design style with origins in early 20th century Paris, Art Deco was originally seen as glamorous, modern and functional. The popularity of Art Deco architecture peaked in the 1920s and early 1930s followed by a quick decline in popularity during the late 1930s and early 1940s. Surviving examples can still be seen in many different locations throughout the world in countries as diverse as China, Cuba, Romania and India. Classic examples still exist in many major cities. Here are five cities I've been to throughout the world where Art Deco is well represented.
New York, New York – While there are many examples of Art Deco architecture throughout New York City, the Empire State Building, the Chrysler Building and Radio City Music Hall are a few of the largest and best known examples of the style.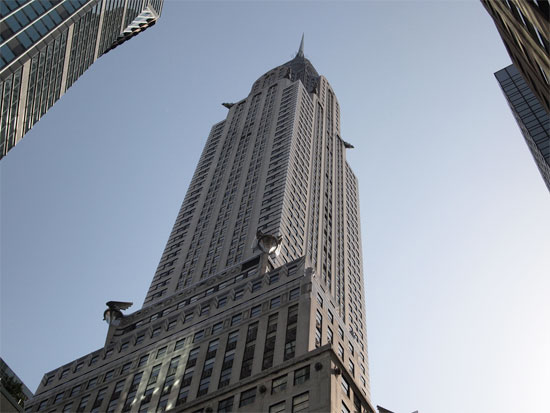 Miami, Florida – Miami's South Beach is heaven for lovers of Art Deco architecture with a large collection of Art Deco buildings. The Art Deco buildings cover over 30 blocks with hotels and apartments constructed in the 1920s and 1930s. Nearly all the buildings have been meticulously restored and painted in their original pastel colors.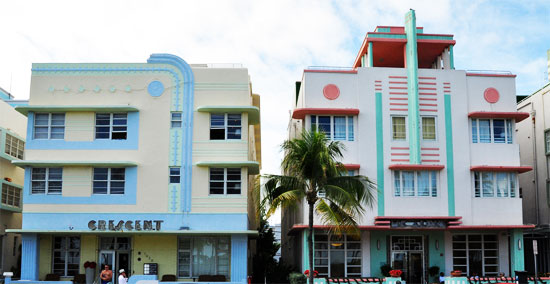 Napier, New Zealand – Napier holds the title of being the world's most thoroughly Art Deco city as it was rebuilt in the style after the Hawkes Bay earthquake of 1931.
Valencia, Spain -Valencians built profusely in Art Deco style during the period of economic bounty between the wars in which Spain remained neutral. Particularly famous is the central market known as Mercado Central.
Montevideo, Uruguay – Art Deco buildings are numerous in Montevideo and include the iconic Palacio Salvo, the tallest building in South America when it was originally built in the late 1920s.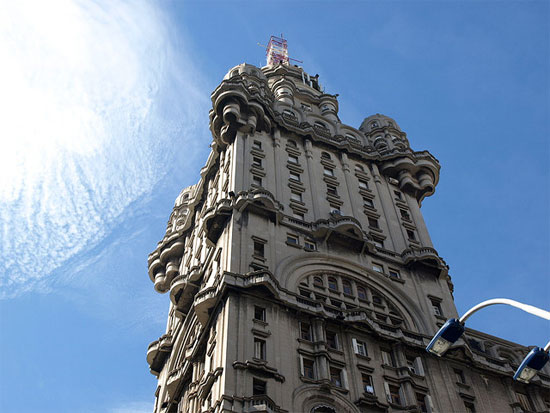 IMAGES VIA: nakashi, SpecialKRB, Andrew and Annemarie, chelmsfordblue and Anna Majkowska