Roam Around
Lots of great public spaces exist in London. Listen to or speak your mind at Speakers' Corner. Found at the northeast tip of Hyde Park near Marble Arch, Speakers' Corner is where anybody and everybody can jump on an old crate and voice their opinion on all sorts of subjects every Sunday. Whether it's politics or fashion, chances are there's going to be someone talking about it here. Oftentimes you can catch or join in a heated debate. Also, be sure to catch the hubbub of Covent Garden and Piccadilly Circus. There is lots of people watching to be done in both locations and plenty of street acts and vendors can be found in Covent Garden.
Famed Ceremonies
Steeped in history and tradition, London offers some unique ceremonies and traditions that can be caught for free. Some events are annual, while others are daily, so check schedules in advance. One famed ceremony is the changing of the guard. This famous ceremony takes place outside of Buckingham Palace on a frequent schedule. It is worth a visit to see the famous uniformed guards change duty with the incoming guards. Plan ahead by checking the royal website for dates and times. Also, consider seeing Trooping the Color which is the annual event that takes place in June to publicly celebrate the Queen's birthday (which is actually in April) and includes a gun salute from Green Park and a Horse Guards Parade. The Ceremony of the Keys takes place every night at the Tower of London when the Chief Warder begins locking all of the gates at exactly 9:53 pm. The ceremony lasts only about 10 minutes and concludes with a trumpeter. This event is free, but you must apply for tickets a couple of months in advance. It just might be worth planning ahead to experience a 700 year old tradition.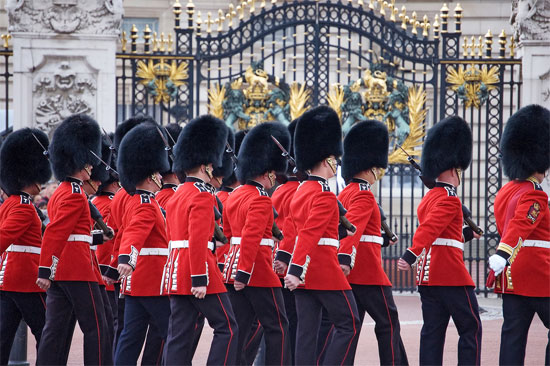 Chill Out in London's Parks
London is one of the busiest cities in the world, so it's good to know the city's Royal Parks are free to enter when you want to get away from it all and enjoy some wide open space or walking trails. The best known of these are Hyde Park and Kensington Gardens in West London. These two parks (side by side) are enormous and include the ever popular Diana Memorial Playground and the Peter Pan Statue. St. James's Park affords the best views of Buckingham Palace. Queen Mary's Gardens with all its roses are a highlight of Regent's Park, my favorite park in London. Regent's Park is also home to Primrose Hill. Take in a bird's eye view of London and save yourself the price of a 'flight' on the London Eye by climbing to the top of Primrose Hill in North London. You will be treated to breathtaking views of the British capital for absolutely nothing. Check out the Royal Parks website for more info on all of the parks including maps and a calendar of events, many of which are free.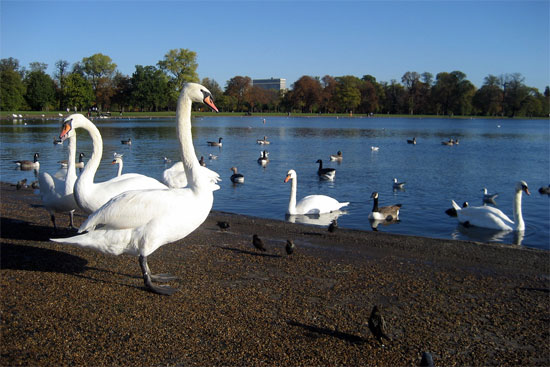 Street Markets
London is well-known for its popular street markets. The most popular are Camden Market and Portobello Market, followed closely by Greenwich Market. On Chancery Lane, below the streets of London, you can peruse the London Silver Vaults. Over 30 dealers sell silver behind the vaults of the old Chancery Lane Safe Deposit where elite Londoners used to store there valuables.
Walking Tours
You can pay for a bus tour or a walking tour, but with all the free self-guided tour options, why not go it alone. This way you can also do as little or as much as you'd like. You can also tailor your focus to your interests. Look at the free tours from London For Free and Time Out London for some great ideas you can walk in full or mix and match. London For Free suggest more typical options such as walks focusing on culture, writers, nautical history, and bridges. Time Out London has some similar topics, but also some very unique ideas for walks such as radical London, secret West End architecture, Victorian pubs, slums and stencils in east London,history, jalebi and masala tea in Southall, and a film location walk. Check the sites out. They offer tours for everyone and everything. I also recommend going out for a night stroll to see some of the major sites lit up with an impressive glow and walk the Thames at night to see the lights reflecting off the water.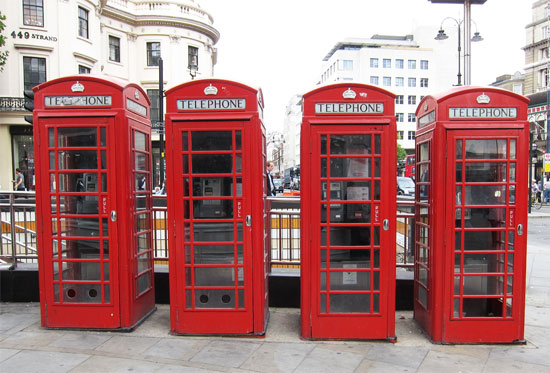 Visit A Museum
London is chock full of some of the best museums in the world and many of them are free to enter. You could spend hours or days in some of these museums, so plan your visits with this in mind. Visit the Tate museums, National Gallery, National Portrait Gallery, Whitechapel Art Gallery, British Museum, Victoria and Albert Museum, Museum of London, National Maritime Museum, Natural History Museum, Science Museum and many more.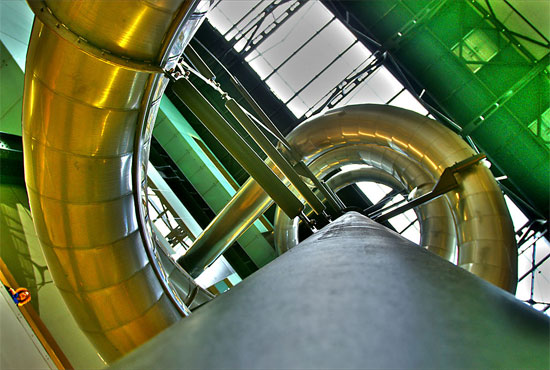 IMAGES VIA: gruntzooki, Kol Tregaskes, wallyg, bortescristian, Bsivad, nick.garrod