Nobody celebrates Halloween quite like "The Witch City" of Salem, Massachusetts. Located 16 miles north of Boston and the next town over from our own home base of Marblehead, the combination of the changing leaves and fall foliage along with witches, ghosts and goblins makes Salem a very popular spot throughout the month of October. Be sure to bring a comfortable pair of shoes as Salem is a walking city and there are many events, museums, haunted happenings and places to eat scattered throughout the city. Here is a list of our favorite haunted happenings in Salem during the month of October:
Salem's 13 Ghosts – This year, Salem's 13 Ghosts seems to be the most talked about attraction. The walls and floors of this high tech 3D walk through adventure come alive as you put on your 3D glasses. Live actors, animations and sound create a show that is truly spooktacular.
Salem Witch House – The Salem Witch House is the former home of Judge Jonathan Corwin and is the only remaining building with direct ties to the tragic events of 1692. Tours explore the lifestyles of the seventeenth century as well as Judge Corwin's role in the witchcraft trials of 1692.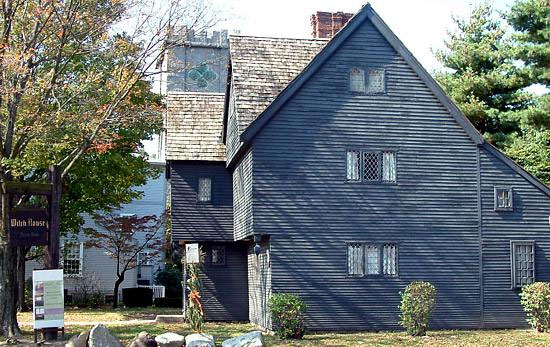 Salem Witch Museum – The Salem Witch Museum explores the witch hysteria of 1692. Their exhibit traces the myths of this mysterious religion from midwives and healers to witch hunts and Wiccans.
Count Orlok's Nightmare Gallery – Count Orlok's Nightmare Gallery is a cinematic wax museum of horror movie history. Made by over 35 Hollywood special effects artists, the monsters are very realistic. While the monsters don't have any moving parts, they are said to be possessed by a curse which makes them move.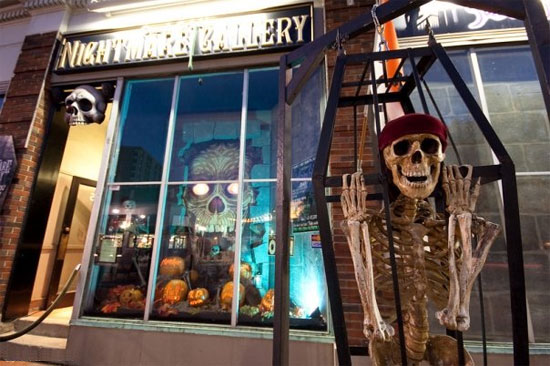 40 Whacks Museum – "Lizzie Borden took an axe, Gave her mother forty whacks; When she saw what she had done, she gave her father forty one." This museum examines the case history and crime scene photos of the actual Massachusetts double ax murder.
World of Witches Museum – This museum was created by and is run by actual practicing witches. Learn about fantasy creatures and their interaction with witches while getting a peak at what it means to be a modern day witch.
IMAGES VIA: Vistaphotography.com, salemweb.com, wenzday01, Shawn Read, Dana Huff, World of Witches