A visit to Cairns goes a long way. You get a taste of some urban beach-side glamor in a tropical climate while discovering the amazing natural sights that surround the city. Cairns backpackers are spoiled for choice when it comes to fun things to do, so take a look at some of our favorites below (you can easily organize tours of most of them from your hostel).
Don't leave Cairns without…
1. Snorkeling the Barrier Reef
The world's largest coral reef is bigger than the Great Wall of China, and is the only living thing that can be seen from space. It's most easily accessible from Cairns, so take a snorkeling safari trip to discover stunning coral gardens that are home to over 1500 different species of tropical fish.
2. Exploring Daintree Rainforest
You can explore the rainforests of Daintree National Park (a few hours' drive from Cairns city) by skyrail, guided on foot or by riverboat. This 110 million year old rainforest is a World Heritage Site and is filled with wonders, including 30% of all of Australia's frog, marsupial and reptile species and 65% of its bat and butterfly species. As you trek, you'll discover ancient trees, thousands of different birds and sparkling tropical pools too.
3. Lava Tube Trekking
Undara Volcanic National Park in Cairns' regional outback is home to volcanic caves, called lava tubes, which were formed by lava flows from an eruption 190,000 years ago. Take a guided tour and discover the caves' unique wildlife including wallabies and micro bats. Elsewhere in the outback, there are loads of other cool stuff to visit, including Tallaroo's hot mineral springs and the UNESCO-protected Riversleigh Fossil Fields.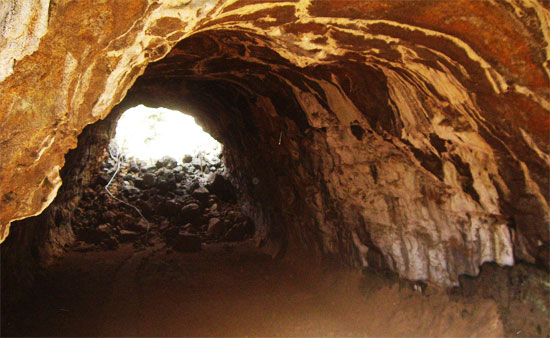 4. Strolling along Cairns Esplanade
Cairns Esplanade is the cultural center of the city. Take a stroll along this sleek modern promenade and get into the relaxed vibe that characterizes local life. You can go swimming in the lagoon, browse the weekend markets or sip on wine and eat seafood at one of the many waterfront restaurants. It's the perfect chill-out antidote to exploring coral reefs and caves!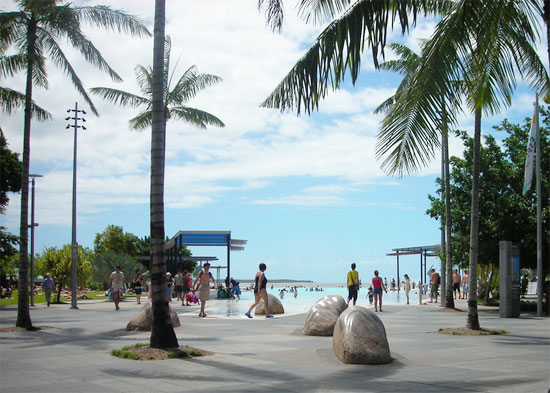 Australia backpackers shouldn't leave Cairns without trying at least one of these things. Use this guide to help you plan a great trip!
IMAGES VIA: diongillard, emmettanderson, Koala:Bear, resascup
Editor's note: This sponsored post is brought to you by Hostelbookers.com. We offer sponsors the opportunity to write useful and interesting posts which are clearly marked as written by sponsors. We hope you like the posts and we encourage you to support our sponsors by trying out their products.