From its white sandy sheaths to crystal blue waters, Brisbane is a paradise for beach-lovers across the globe. So, whether your preference is for surfing, sunbathing or binging on seafood, this favorite sunny city offers a perfect shore for all. Having booked your cheap Brisbane hotel, why not check out a few of our perennial favorites.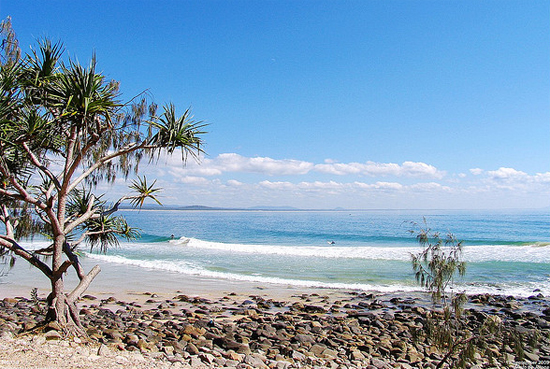 Best for Families: Noosa Main Beach, Sunshine Coast
Located just north of Brisbane on the Sunshine Coast, Noosa is a premier tourist hot-spot favored by many Brisbane backpackers. Perfect for a family day out, the Noosa main beach offers up a perfect balance of world-class restaurants and beautiful sandy shores. With a flat seafloor and waves that are rarely over one meter high, it's the perfect place for beginners to get the hang of some basic surfing manoeuvres.

Best for Friends: Surfers Paradise, The Gold Coast
Consistently cited as one of the best beaches in the world, 'Surfers Paradise' has become practically synonymous with the Gold Coast. And yet, far from a mere tourist trap, this beautiful sandy shore most certainly lives up to the hype. Friendly and convenient, the beach lies just meters from nearby Cavill Mall, which offers up cafes, shops, and even a surfboard hire if you are so inclined. Just don't forget your sunscreen – this place certainly gets hot.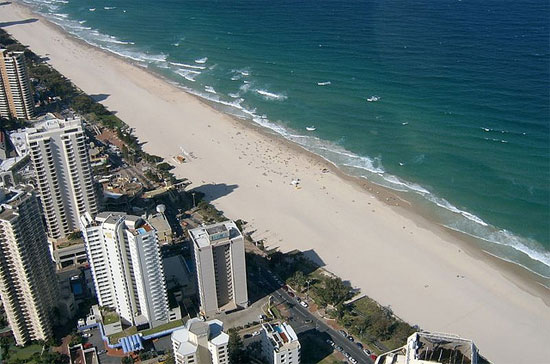 Best for Surfing: Snapper Rocks, The Gold Coast
While Mooloolaba and The Spit are both renowned for great surf, nothing can come close to Snapper Rocks on the Gold Coast. Since the Tweed River sand bypass was constructed in 1995, a build-up of new sand has created an almost perfect break, allowing surfers to ride the same wave for over 1,000 meters. On a good day, expect to see up to 800 surfers battling for their place over the 2 kilometer wave.
Best for Sun Baking Seclusion: Mermaid Beach, The Gold Coast
Prefer some peace and quiet away from the buzz of those main tourist beaches? Significantly more secluded than its northern neighbors, Mermaid Beach offers a tranquil spot to enjoy the Gold Coast summer sun. Go for a swim in the crystal clear waters and check out the 'millionaire's row' of beachfront mansions lining the sandy shore.
So, for those keen on a tan in the hot summer sun, why not book your Brisbane hostel and get your beach adventure started today.
IMAGES VIA: resascup, thebeekeeper001, luvjnx, Behzad K, Jolene Wang

Editor's note: This sponsored post is brought to you by Hostelbookers.com. We offer sponsors the opportunity to write useful and interesting posts which are clearly marked as written by sponsors. We hope you like the posts and we encourage you to support our sponsors by trying out their products.