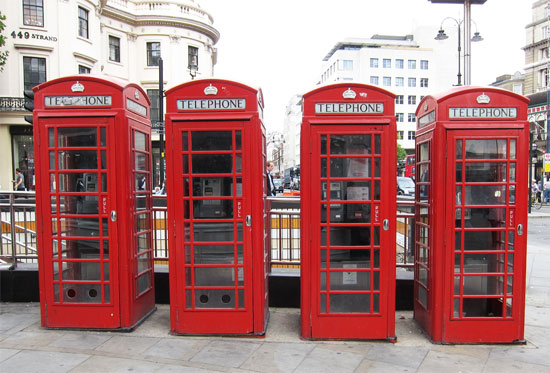 Beginning next Monday, you'll be able to follow us as we visit Britain. During our stay, we'll be tweeting from London about our adventures and the various goings on at the World Travel Market (WTM 2010), the premier global event for the travel industry. One of the highlights is sure to be our stay at The Zetter, sponsored by VisitBritain, which was voted one of the world's "50 coolest hotels" by Conde Nast Traveller. The Zetter, located in the Clerkenwell area, looks like a lovely boutique hotel. In fact, I was just reading about how they, amongst other green initiatives, actually lend their own Brompton bikes to guests for free.
Our schedule is growing by the minute and it looks like we're in for a pretty busy week. While the primary objective of our trip is to meet with many of our current travel partners and establish as many new relationships as possible, we'll also save a bit of time to have some fun. On Monday night, we'll attend the WTM 2010 Travel Tweetup hosted by Travel Trade Gazette, Doubletree by Hilton and Flagship Consulting. Then on Wednesday morning, we'll join Context Travel for a walk around London that will focus on the city itself and how it developed from a Roman town into a bustling financial center.
If you would like to set up a meeting to discuss how the Brilliant Tips Travel Blog or Brilliant Travel Media can work with your travel related company, please feel free to contact us and we'll be in touch.
For more information about VisitBritain, please check out their website or friend them on Facebook.
IMAGE VIA: Bsivad