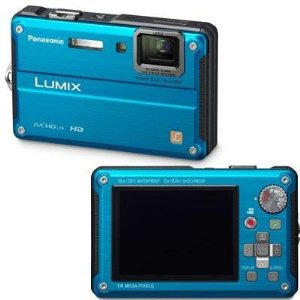 If you're really looking to splurge on a holiday gift for a traveler this year, here are a few gift ideas that will keep them entertained while on the go. From waterproof video cameras to iPads, any of these gifts are sure to put a huge smile on the recipient's face.
Panasonic Lumix Waterproof Digital Camera
– The DMC-TS2 is shockproof, waterproof, dustproof and newly added freezeproof in design with the capability to record high-definition movie in AVCHD Lite. Featuring a 28mm wide-angle lens, 4.6x optical zoom and iA (Intelligent Auto) Mode, this versatile camera lets you capture your moments no matter what the intended shooting terrain is. Swim along with tropical fish and capture shots of beautiful coral reefs, or take recordings of your friends around a camp fire.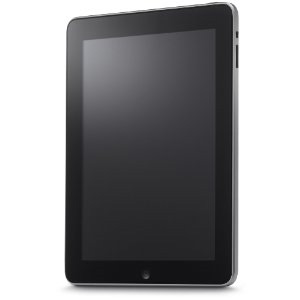 Apple iPad
– A magically and revolutionary product that every traveler should own.
Shure Sound Isolating Earphones
– Designed for music lovers looking to upgrade the headphones included with their MP3 players, the compact SE115 is a perfect introduction to the stunning performance of Shure earphones. Evolved from earphone technology road-tested by pro musicians and perfected by Shure engineers, the compact SE115 delivers a warm, detailed audio listening experience that's free from outside noise.
Kodak PlaySport HD Waterproof Pocket Video Camera
– Heads up, adrenaline junkies. The KODAK PLAYSPORT has as much appetite for adventure as you do. And it's not afraid to get wet. This audacious little camera can plunge up to 10 ft under water and capture the entire experience in full 1080p HD. And you don't need to worry about blurry footage when things get a little shaky.
Bushnell H2O Waterproof/Fogproof Compact Binoculars
– The H20 series binoculars are O-ring sealed and nitrogen purged to completely seal out moisture. Multi-coated optics and premium-quality BaK-4 prism glass maximize light transmission and image clarity.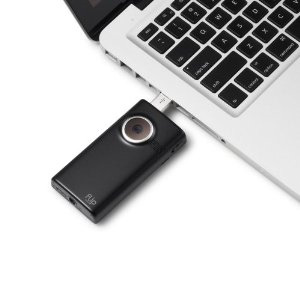 Flip-MinoHD-Video-Camera-3rd-Generation
– The all-new Flip MinoHD combines signature Flip simplicity with enhanced video technology for best-ever HD video. The new MinoHD features built-in image stabilization and incredible 720p resolution, now with double the frame rate (60 frames per second), for HD video that is remarkably clear and steady.
Panasonic Hi-Def Camcorder with 35X Intelligent Zoom
– The HDC-TM55 features a 25x optical zoom and an Intelligent Zoom function that goes all the way up to 35x. When using Intelligent Zoom, Intelligent Resolution technology lets you shoot at high zoom rates while preserving the image resolution.
Nikon D7000 Digital SLR Kit
– Nikon has released the D7000 mid-level digital SLR. Housed in a magnesium alloy body, the feature-rich camera incorporates a 16.2Mp CMOS sensor, faster 'Expeed 2'-branded processor, 921k dot 3.0″ LCD and can record 1080p full HD movies. It features the company's latest 39-point AF system with 3D tracking and 2,016 pixel RGB metering sensor.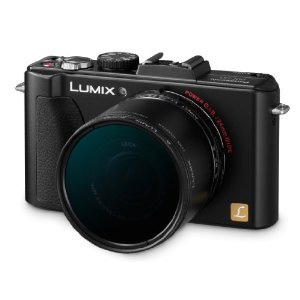 Panasonic Lumix DMC-LX5 10.1 MP Digital Camera
– The Panasonic Lumix DMC-LX5 is a unique compact digital camera offering photo enthusiasts the ideal way for capturing professional-quality photos and High Definition (HD) video. With an ultra-bright F2.0 ultra-wide-angle 24mm Leica DC Vario-Summicron lens, the Lumix LX5 minimizes image distortion, resulting in stunning, true-to-life images with outstanding resolution and detail.
Contour Wearable Camcorder
– Contour is a wearable camcorder that records hands-free video from within the action. Contour records up to 2-hours of TV quality audio and video to an internal MicroSD card. Its operation couldn't be simpler with a single on and off switch.