During a recent trip to London, I had the opportunity to learn more about the Leadenhall Market as part of a Context Travel walking tour. Our guide Caroline explained how Leadenhall Market, which stands on the site of a Roman forum, has been a food market since the Middle Ages. Extensively restored in 1991, Leadenhall Market is currently a thriving retail center with a wide range of goods on sale.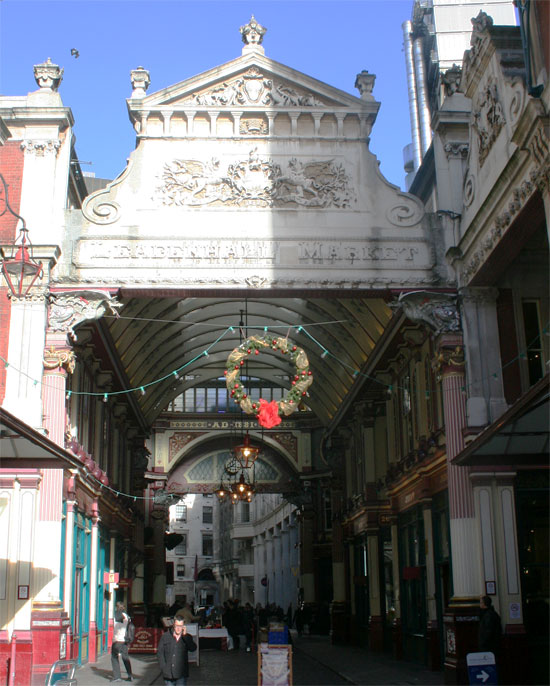 Its cobbled walkways and glass roof made me stop and take notice. While I only walked through, it was certainly an attractive place to take a stroll. Though I didn't get a chance to do so, it seemed like it would be a great place to grab something to eat or drink. The ornate Leadenhall Market is painted green, maroon and cream and Caroline mentioned that it was at its best at Christmas time when all the stalls have festive decorations.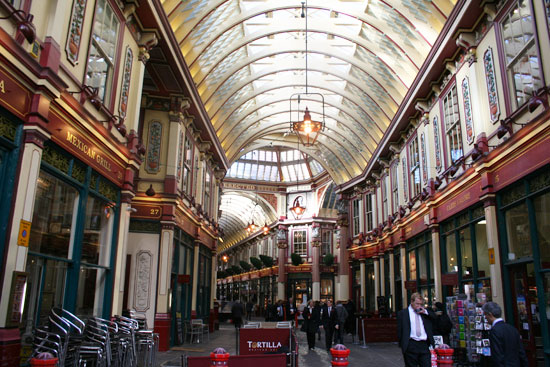 The folks in Hollywood took notice of the charms of Leadenhall Market in 2001 and used it as Diagon Alley in Harry Potter and the Philosopher's Stone.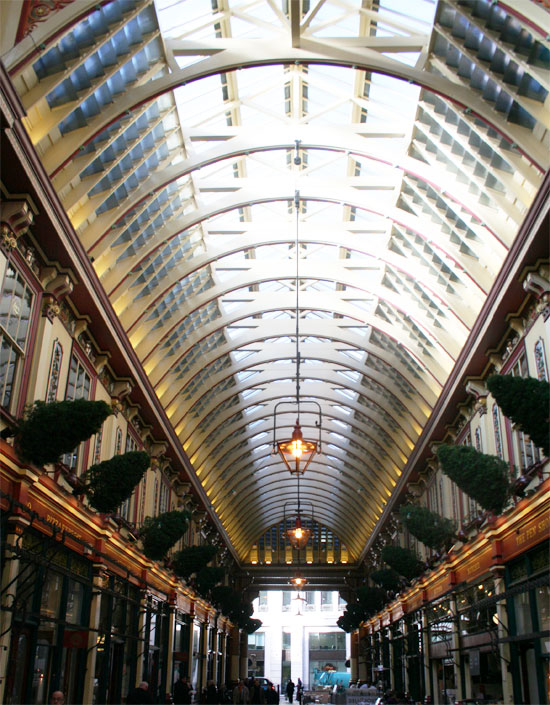 The Leadenhall Market is located in the heart of the city not far from the Lloyd's Building (the nearest underground stations are Bank and Monument). The market stalls operate Monday through Friday and (from what I could see) sell everything from hot pasta dishes to jewelry.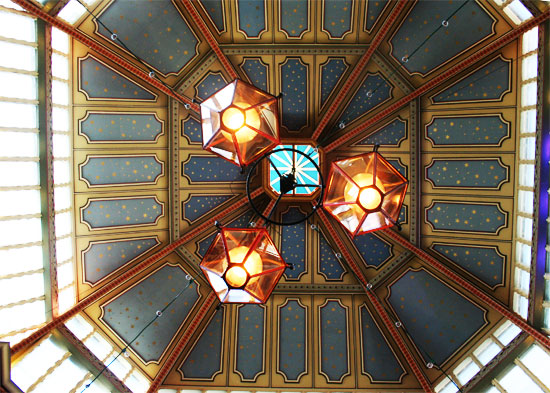 A very special thank you to Context Travel for inviting me to be a guest on their "Portrait of a City" walking tour in London.