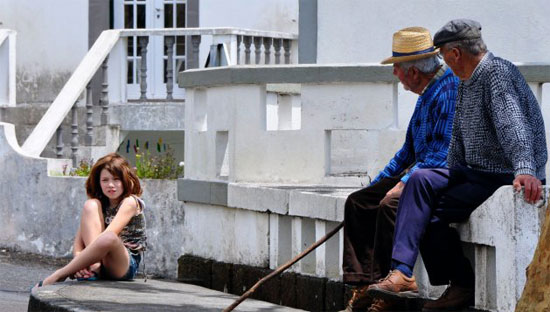 People in a picture can add lots of interest to an otherwise ordinary scene. Some of the best travel photographs I've seen capture the local people in everyday situations. Oftentimes, your typical traveler with a camera as well as professional photographers are not quite comfortable with or sure of how to go about getting those great human shots without feeling a fear of offending the subject. Many people just try to sneak a photo in paparazzi style. Others simply forgo a great photo because they are too shy to ask permission.
Here are a few tips to help when photographing people while being considerate at the same time.
It's best to ask permission and then stay for awhile if singling out one, two or a few people (as opposed to a whole crowd).
Learn at least a few phrases in the local language to ask this permission (e.g. hello, do you mind if I photograph you, thank you, etc.).
Spend some time with the person or people being photographed because, after a short time, they'll start to forget about the camera and begin to act more naturally.
Incorporate the environment with the person or people.
When taking a photo of your friend in front of a landmark, try keeping the person close to you comprising three quadrants of your image, while the landmark is feature in the last quadrant.
Include everyday people with landmarks or buildings in order to showcase scale and interest.
Wander off the beaten path and down side streets to non-tourist restaurants and locales to capture more everyday life and less touristy locations where cameras are not always expected.