Located in the heart of the Great Barrier Reef in Australia, the islands of the Whitsundays are a sailor's paradise. Seventy-four islands make for endless sailing from one picturesque island hideaway to the next amongst crystal blue waters, deep green foliage covered islands, and spectacular crimson sunsets. When booking your Australia holidays, just imagine sailing around the Whitsundays' 74 islands, exploring the beautiful beaches and snorkeling through the most colorful underwater scene imaginable.
Skipper your very own chartered yacht or let someone else do the sailing for you. You don't need any sailing experience and the length of time you spend in the Whitsundays is completely up to you. Options are plentiful, but be sure not to miss these three spots in the Whitsundays.
Whitehaven Beach and Hill Inlet – The most photographed beach scenes in Australia, you'll soon discover why Whitehaven Beach and Hill Inlet are so sensational as you sink your feet into the white silica sand while savoring the view. The northern end of Whitehaven Beach, Hill Inlet, is a stunning cove where the tide shifts the sand and water to create a beautiful symphony of colors. Be sure to hike to the lookout at Hill Inlet where you can experience the stunning views of Whitsunday Island and Whitehaven Beach.

Bowen – One of the undiscovered treats of Queensland is the laid-back and picturesque seaside town of Bowen located in the northern region of the Whitsundays. With its many award winning palm-fringed beaches, Bowen offers beachgoers a veritable paradise to explore. Bowen is surrounded by hills to the west and islands to the east. Seek out a spot on a hilltop for a vantage point that offers a full panorama. The sunset is spectacular and there's no place like one of the beautiful beaches of Bowen to take it in.

Hamilton Island – Perfectly situated on the edge of the Great Barrier Reef, Hamilton Island offers an experience like no other. This fantasy island offers brilliant beaches, fine food and wine and plenty of things to do. Hire a kayak and take to the pristine waters to explore the surrounding area and islands. Drop in to the island's tavern which is right on the waterfront for a round of evening drinks. The best way to get to Hamilton Island is by purchasing one of the many Australia package holidays that are available.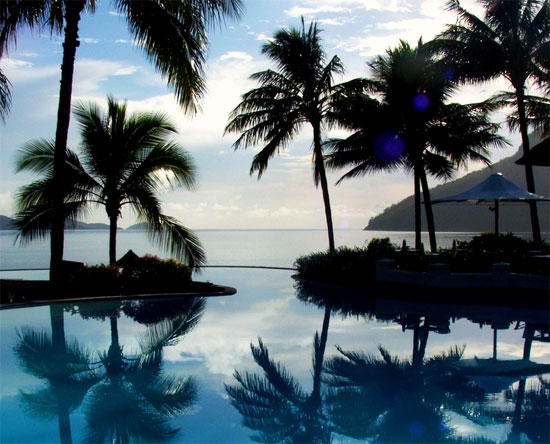 Editor's note: This sponsored post is brought to you by Qantas Holidays. We offer sponsors the opportunity to create their own content which is clearly marked as sponsored. We hope you like the posts and we encourage you to support our sponsors by trying out their products
IMAGES VIA: Johan Larsson, Vandelizer, pontman, MICKOFLEEDS