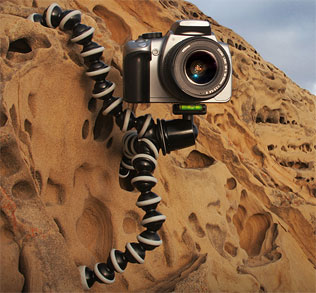 On a budget and looking for something useful for the traveler on your gift list? Then why not consider one of these gift ideas for travelers that are each under $20? We've highlighted a few functional and interesting gifts for that active traveler in your life.
Flexible Tripod
– Designed with self-timer photography in mind, the Gorillapod lets you mount your camera just about anywhere you want so that you can include everyone in your automatic shots.
Digital Luggage Scale
– Avoid charges for overweight luggage. Simply clip this scale to the handle of a suitcase or bag-lift the bag with the handle shaped scale until it beeps-you have the weight of your bag appear in the large LCD on the scale-as simple as that.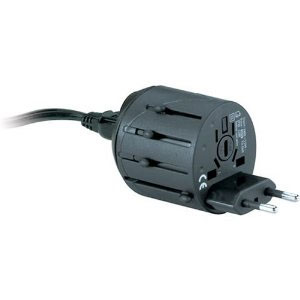 All-in-One Travel Plug Adapter
– This all-in-one unit provides plug adapters for use in more than 150 countries, so you never need to be at a loss for power again.
Flat Pack Umbrella
– The Flat Packumbrella is 5/8″ thin, the flattest in the world. The fabric is made of a lightweight polyester fabric and frame is made of a lightweight aluminum.
Ultralight Eye Mask
– Rated #1 Sleep Aid by Good Housekeeping Magazine, This ultra light molded foam eye mask is contoured for pressure-free, smudge-free eye comfort.
Pack-It Compression Sac
– Just place your bulky items inside a compressor sac and roll the excess air out.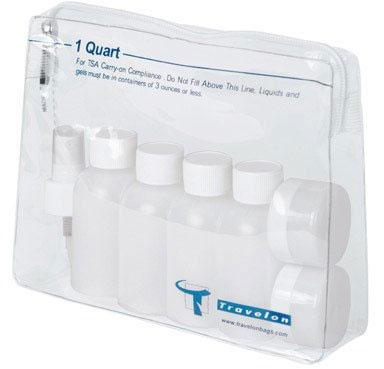 Neck Support Pillow
– The Homedics Neck Pillow provides the support your head and neck need while on the go in the car or on the airplane. By stabilizing and supporting the neck and head, and keeping them in proper alignment, the pillow relaxes your neck muscles and puts you at ease.
1-Quart Zip-Top Bag with Plastic Bottles
– TSA compliant for toiletry carry-on-regulations. Zip-top 1-quart, clear PVC bag. Includes four 2 oz. reusable plastic bottles and two .75 oz jars.