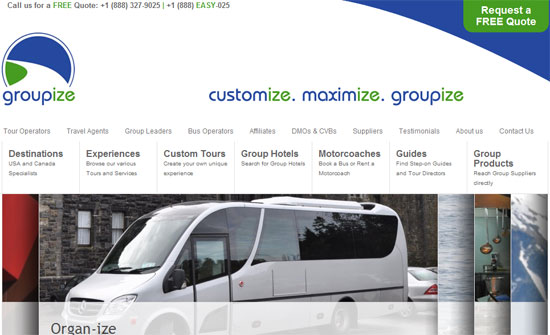 Having been responsible for the groups department of a large student travel company myself, I can say from experience that most airlines and distribution systems have neglected to provide automation for group bookings despite the sizable revenues involved.
Enter Groupize.com (pronounced like group eyes) who today announced the release of its new online marketplace dedicated to automating group travel. The new technology offered by Groupize.com simplifies the group planning process and allows even the most novice users to book their own school groups, religious events, sports outings, family reunions, and more.
Charles de Gaspe Beaubien, President of Groupize.com, points out how "'Groups' and 'Customize' have been four-letter words in the online travel industry;" a statement that I can surely attest to. He adds that "By focusing on the fundamentals and a strong foundation, we now have the opportunity to bring group products to new channels." In addition, Charles explains that "Groupize.com responds to the changes in the industry such as the increasing demand for smaller groups and the ability to create unique experiences for diversified interests."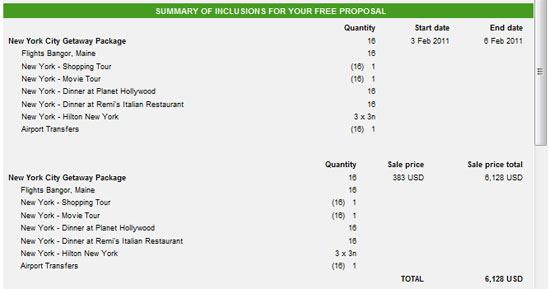 In addition to customized groups, Groupize.com's online marketplace showcases a variety of group travel products based on a destination which allows destinations and group travel suppliers to reach group decision makers more effectively.
Take a deep breath group organizers, as you now have the ability to dynamically create customized groups and group hotels along with booking guides, attractions and restaurants. Hooray!