Snow, snow and more snow… I sure am tired of the wicked cold weather that has been whipping through many parts of the U.S. this winter. I am so sick of it that, this morning, I've been dreaming about the summer down under in Sydney, Australia.  With its breathtaking beaches, relaxed beach lifestyle and vibrant nightlife, Sydney is definitely one place I'd rather be on a snowy day like today in the northeast part of the U.S.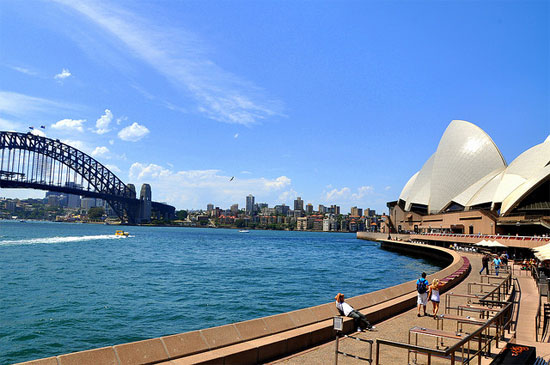 Known as an ocean and harbor city with unparalleled access to the water and more than 70 beaches, Sydney is a swim and surf mecca. Voted one of the top 10 beaches in the world by National Geographic 2010 survey, the renowned Bondi Beach is one of Australia's most popular beaches. It's also the home of the famous Bondi Beach Rescue Lifeguards, whose heroics are documented on the popular TV show Bondi Rescue.

Visitors can gain an insider's view of the quintessential Bondi Beach lifestyle and the challenges faced by the Bondi Rescue Lifeguards as the show is broadcast worldwide on National Geographic Adventure. Discover Bondi Beach for yourself. Enjoy a surf lesson, learn more about Australian lifesavers or take a dip in one of Bondi's iconic ocean pools.

Bondi Beach is just one of Sydney's urban-beach villages which are alive with bars, vibrant cafes, dining and shopping, just steps from the surf and sand.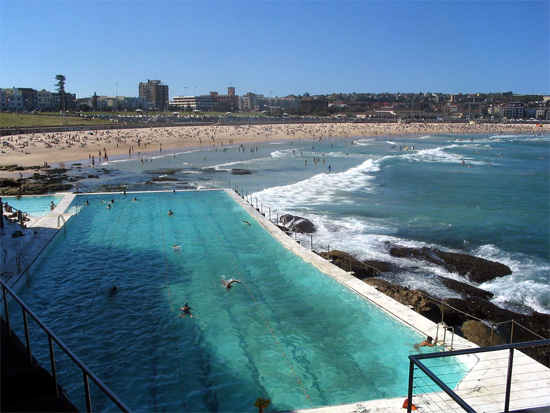 As if that's not reason enough, for a limited time Qantas is offering cheap flight deals to Sydney, Australia. Americans can fly from Los Angeles to Sydney for as little as $898 and from New York to Sydney for $1,098.
IMAGES VIA: Eustaquio Santimano, zayzayem, aschaf, aschaf