The stunning setting of the sun drenched Alhambra with the Sierra Nevada as its picturesque backdrop is reason enough to visit Granada. But it is to the great loss of the tourists that a tour of Granada often begins and ends with the Alhambra, when there is so much more to see.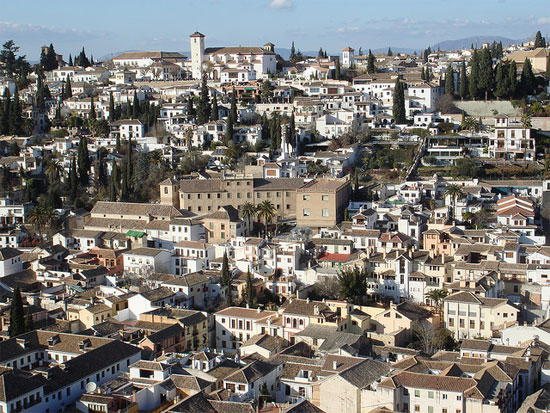 Top Sights
Albaicín is a quaint hilltop quarter, a maze of alleyways and little squares. To savor the Moorish history, head to an archaeological museum, the Moorish baths and the spectacular La Cartuja monastery. If you can't handle the queues at the Alhambra, head to the Carmen de los Martires, a peaceful garden complete with strutting peacocks.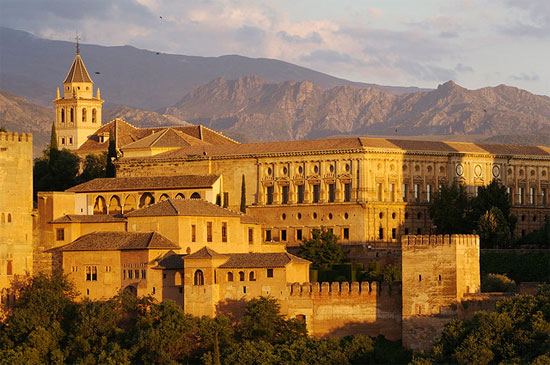 Where to Drink
Calle Elvira is a bustling stretch of watering holes. For jazz or flamenco performances, try El Eshavira or if you would prefer a hip hangout, the El Rincón de San Pedro occupies a shady spot at the bottom of the Alhambra gardens.

Where to Eat
Granada's array of tapas will set your head spinning and is a strong contestant for producing some of Spain's best. But what really wins you over about Granada's tapas scene, is that much of it is still free. Tapas is very much seen as a gift of the house, something for a bar to pride itself on and it is the closest you will come to a free lunch! The local vote goes to Los Diamantes (Calle Navas, 26), not much to look at from the outside but the crowds tells a different tale inside. The most generous is Bodego la Antigualla (Calle Elvira, 2) and it is popular with students and budget travelers who stock up on hearty dishes, all for the price of a few beers.
Where to Stay
If you are looking for a youth hostel Granada has a number of properties housed in traditional buildings. El Granado hostel dates back to the 13th and 15th century and displays bare-brick walls with modern facilities. The hostel is a few minutes' walk from the Cathedral and is popular with couples, friends, families and all types of budget travelers. The White Nest Hostel offers guests a cheap breakfast, a sociable games room complete with pool table and also a free city tour.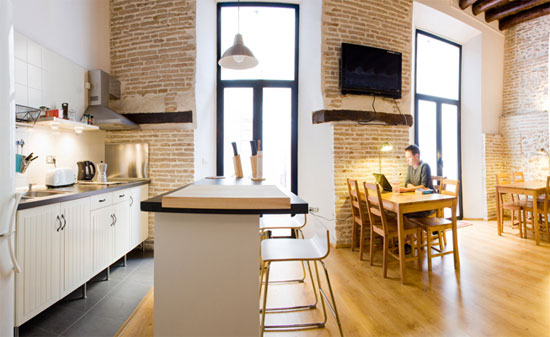 When to Go
Like most cities in the south of Spain, temperatures can be unbearable in the height of summer. Fortunately it rains very little in Granada and spring or autumn are very pleasant times to visit Granada. In November, Granada hosts one of Europe's oldest jazz festivals. The Festival de Jazz de Granada is a month-long event with both Spanish and international artists.
IMAGES VIA: Teacher Traveler, Nic's events, Goldmund100, JuanJaen and Hostelbookers
Editor's note: This sponsored post is brought to you by Hostelbookers.com. We offer sponsors the opportunity to write useful and interesting posts which are clearly marked as written by sponsors. We hope you like the posts and we encourage you to support our sponsors by trying out their products.