If you have just purchased airline tickets to Santiago, now is the perfect time to prepare for your trip. If you haven't got around to booking yet, price check flights with airlines such as Lan Chile, Delta Airlines, Tam Airlines and Iberia. Most travellers love to read up on the must-see tourist attractions in the city. However, one thing they forget to do is read up on the local dishes to try.
The food in Chile is varied, just like the climate which ranges from the eternal spring like weather in the north and everlasting winter in the south. However, it is thanks to its climate that Chile is a rather self-sufficient country and has a wide range of fruit, vegetables, seafood and meat to try.
Here are some of the typical dishes you should try while in Chile.
Pebre is a Chilean sauce which is made of coriander, chopped onion, olive oil, garlic, tomatoes and sometimes ground or pureed chillies. It is usually served with bread as a complimentary snack before your meal. Locals love to put it on meat, potatoes and rice.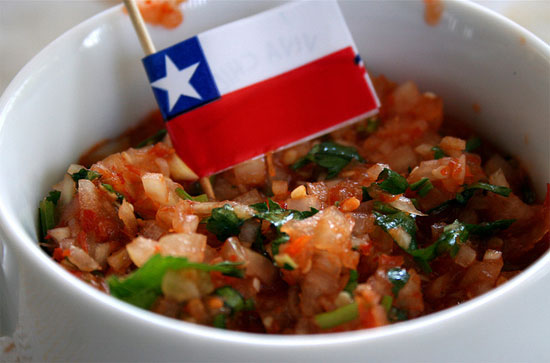 Choripán is a chorizo served in crusty bread usually eaten as an appetizer at barbecues or asados.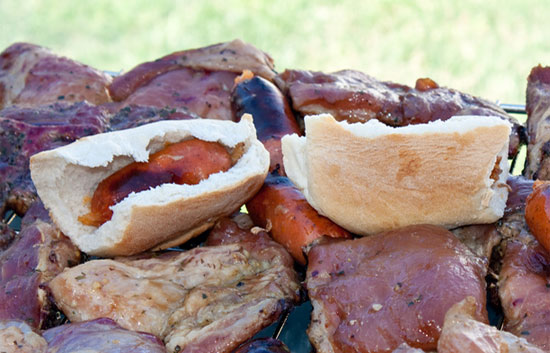 Lomo a lo pobre is steak and fries topped with fried egg and onions.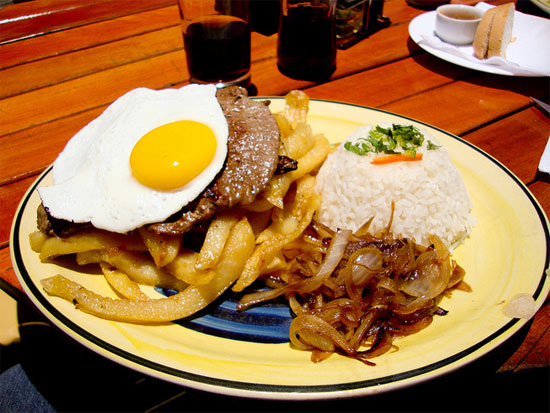 Cazuela is either a leg of chicken or piece of meat such as beef, a potato, a slice of pumpkin, green beans, carrots and celery served in boiling stock.
Pastel de choclo is a Chilean dish which is made of fresh ground corn and basil.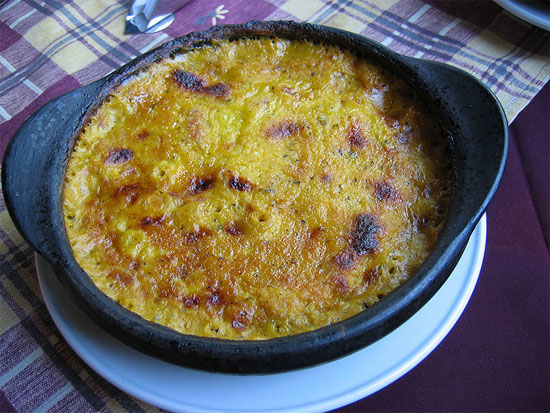 Churrasco is a thin beefsteak sandwich served with avocado, tomato and mayo.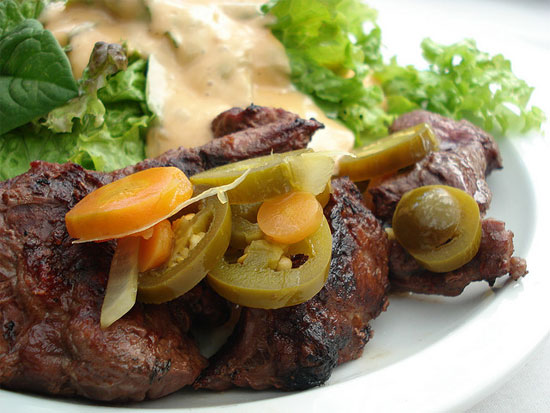 Pernil is a leg of pork with potatoes and Chilean salad (tomatoes and onions).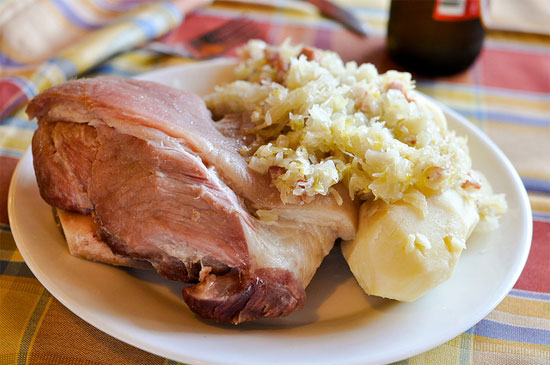 Finding a good Chilean restaurant in Santiago is relatively easy. Here are just a few suggestions.
Chilean
Bar Nacional
Bandera 317
Los Canallas
Tarapacá 810
Argentine
Parrilladas Argentina
Av. Vitacura 2985
Vitacura
Italy
Trattoria Pizzeria Golfo di Napoli
Irarrazaval 2423
Ñuñoa
IMAGES VIA: CristianMaster, emaldonadoayala, powerplantop, roboppy, Ryan Greenberg, Andrea Quixtan, powerplantop