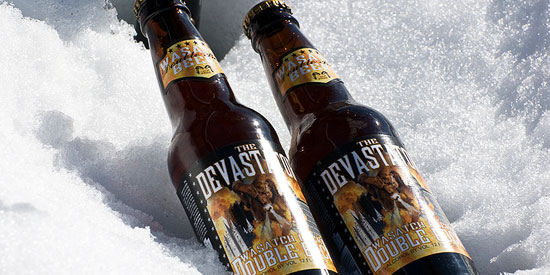 When it comes to drinking alcohol in Utah, there is often confusion and misconception. For years, the average outsider's perception of drinking in Utah involved no bars or weak drinks. Prior to 2009, private club memberships were required to enter bars, clubs and some restaurants. With the state's skiing areas and several national parks already attracting millions of visitors each year, the state eliminated its quirky drinking laws in an effort to attract many millions more.
Here are the facts about drinking in Utah:
Beer
Beer with a lower percentage of alcohol, "three-two beer" (3.2 % alcohol) can be sold at grocery stores, convenient stores and restaurants with beer licenses.
Beer with a normal alcohol percentage can be sold at state liquor stores and in restaurants with liquor licenses.
Wine
All types of wines can be served in restaurants and bars and can be purchased at state liquor stores.
Spirits
You can buy liquor at state liquor stores in addition to buying it by the drink in clubs and most restaurants if you order food.
Liquor stores are closed on Sundays and holidays.
Salt Lake City forbids having more than two bars in a square block.
Alcohol is typically not available in restaurants located inside LDS (Latter Day Saints) buildings.

IMAGE VIA: wickenden
Compare Salt Lake City hotels ranked by popularity – read traveler reviews and search multiple sites for the best deals on the best hotels in Salt Lake City.