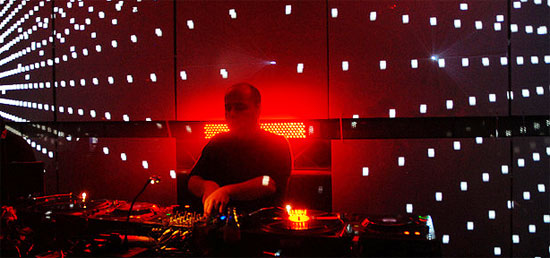 Valencia nightlife goes on till late, goes at it hard and suits all musical tastes. Clubs in Valencia may go unnoticed by day, but when darkness falls the city comes alive. Not until midnight though, and the Valencia party carries on until around 8am, sometimes even beyond. Hostels in Valencia are cheap and cheerful and you're going to need one!
Underground cool kids
Brought to you by Groovelines – the underground clubbing kings of the city – Mogambo plays electro, minimal, techno and drum 'n' bass. Dress code is optional and the dodgy décor and insides only adds to the 'underground' authenticity.
(C/ La Sangre)
Sunday Sessioners
If you're looking for a Sunday party Valencia has the Piccadilly Downtown Club's weekly fancy dress. It used to be a brothel and the inside is dripping in velvet with hidden corners and narrow passageways, but now it plays to an eclectic, gay-friendly and easy-going crowd.
(C/ Embajador Vich)
Timewarp Ravers
Café Carioca is a friendly and welcoming bar catering for a varied mainstream taste in music. Clientele is typically mixed age, but all lovers of 70s, 80s and 90s tunes who love to throw shapes on the dance floor. UV lights and mosaic walls set the fun and bright mood. At the end of the night, or the start of the morning, you can collapse at the nearby Indigo Youth Hostel.
(C/ Juan Llorens)
Authentic Flamenco
For salsa, merengue, cha-cha-cha, flamenco and Spanish pop music Johnny Maracas is the top choice. It's Caribbean-themed, there are 40 types of rum and the mojitos are renowned.
(C/ Caballeros)
Glamour
If you enjoy dressing in your labeled finery and schmoozing with the wealthy and wonderful Giorgio Enrico is the place for you. Enjoy the commercial house from the open-air terrace with views over the city – it's the ultimate destination for Valencia's affluent.
(Pz del Canonigo)
Indie Kids
The DJ at Barracabar plays alternative and independent music via DJs, gigs and concerts. You'll hear music from Blur, Oasis, Radiohead, The Chemical Brothers, Placebo among others.
(A/ Jacinto Benavente)
Techno Heads
On the outskirts of town, although still just 8 minutes taxi ride away, Le Club plays all your finest minimal, techno and electronic. Nationally and internationally renowned DJs play to the cool, up-for-it crowd.
(Ctra Fuente en Corts)
Hardcore Ravers
If the sun's up but you're not ready for bed, you need Café Glace. Survivors of the night meet here when the last club closes to dance to deep house, electro and trance spun by super cool DJs.
(C/ Angel Custodio)
IMAGE VIA: aerobiko73
Editor's note: This sponsored post is brought to you by Hostelbookers.com. We offer sponsors the opportunity to write useful and interesting posts which are clearly marked as written by sponsors. We hope you like the posts and we encourage you to support our sponsors by trying out their products.