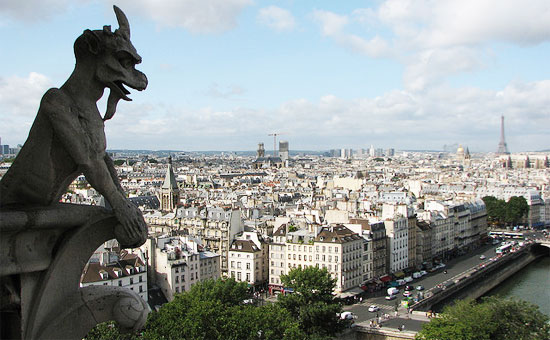 Traveling within Europe can be as cheap as you want it to be. If you take a look at Europe on the map you will see that most of the countries on the Continent are relatively close to each other. Distances are smaller so that means that you can get from one country to another in a couple of hours, by train, car or bus. Obviously, if you are planning on traveling greater distances or even across the English Channel, you should consider booking flights with a low cost airline such as easyJet, Ryanair or Vueling. These companies offer cheap flights to destinations all over Europe so if you want to travel around, this is another great option.
Transport may be one of the greatest expenses during your trip. Here are a few other ways to travel around Europe on a budget.
Accommodation
Try and stay in a hostel which has cooking and dish washing facilities. Hostels are cheap and if you search well enough by reading reviews and experiences written by other travellers, you could land somewhere really nice. Hostels in Europe are usually well-equipped for student travellers and have kitchen facilities so that you can cook instead of wasting money eating out.
Walk or cycle
Most cities in Europe are best visited by foot…..and cities like Berlin, Amsterdam, Barcelona and Brussels are all very bicycle-friendly. It may be an idea to take your bicycle with you or hire one when you are there. Look around and you may even hire a bike for as little as €8 for 24 hours. This is an excellent way to get around a bigger city.
Meet the locals
Ask for information, coupons, free tours etc at the hostel you are staying at. Stop locals in the street and ask them where to eat out on the cheap etc. By asking locals who look like students, you are sure to get the information you want.
Remember you student card
Most museums offer discounts to students or under 25 year olds. You need to prove it though.
Research before you go
Check online for free museum days….for example some museums like the Louvre in Paris are free on the first Sunday of every month.
IMAGE VIA: Aschaf