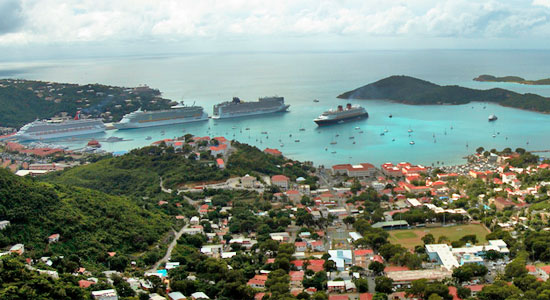 The image people conjure up in their mind when they hear the word "cruise" can vary quite significantly. This is for good reason. Cruises can be entirely relaxing, full of activity or they can be a perfect blend of both leisure and adventure. Planning a luxury cruise for relaxation is simple as customer service tends to be an utmost priority aboard cruise ships. To maximize the relaxation factor, consider the following 5 tips:
1. Consider choosing a picture perfect Caribbean cruise that fulfills the expectation of a more traditional, yet ideal cruise holiday. Imagining a place of relaxation often evokes thoughts of emerald green mountains, turquoise blue seas, colorful sea life, swaying palm trees and tropical drinks. A voyage in the Caribbean can promise all of this.
2. Utilize the services offered on the cruise ship. Familiarize yourself with the options offered on the ship before your departure, then plan as little or as much as you would like ahead of time.
3. Look for child friendly cruises if you are travelling with younger children. Themed adventures are offered on certain lines, either on specific ships or on various ships during specific weeks. On these cruises,  while the children stay thoroughly entertained adults can savor a bit of time for relaxation whether they utilize babysitting services or simply watch their children grin from ear to ear as they play with their favorite characters.
4. With tip 3 being said, I encourage those travelling without children to avoid these themed adventures unless of course their idea of relaxation is channelling their own inner child.
5. Consider a voyage that offers a bit more of the unexpected. For example, a Transatlantic cruise can combine the cultural highlights of coastal Europe and the volcanic beauty of the Azores with the balmy breezes of the Caribbean or Florida.
IMAGE VIA: |waldzen|

Editor's note: This sponsored post is brought to you by NCL. We offer sponsors the opportunity to create their own content which is clearly marked as sponsored. We hope you like the posts and we encourage you to support our sponsors by trying out their products