Mallorca is a popular tourist destination for both families and young holiday makers, which is not surprising considering the great weather and buzzing atmosphere of the island. Students, couples and families flock there every year to enjoy the sun and carefree attitude that comes with a holiday. However, this does also of course mean that it is difficult to visit a beach without having to tackle waves upon waves of half-naked holiday makers roasting in the rays of the sun. It also means that there is a copious amount of 'Irish' bars and English food restaurants filled to the brim with glistening bodies scoffing another something-and-chips with their eyes fixed on the blaring television playing English channels all day.
Now this may be your idea of a perfect holiday, which is wholly reasonable and your prerogative, but I imagine if you have made it to this website you are interested in seeing more to Mallorca than packed beaches and home-from-home bars. And so here is a list of alternative things to see or do in Mallorca. So read on, take note, and enjoy all that the island really has to offer!
KAYAKING
Why not try your hand at paddling through caves, blowholes and rocky inlets with one of the many kayaking companies on the island. Glide through the beautifully glistening water, view the island from the heart of nature and tranquillity, and if you're lucky you may catch a glimpse of a dolphin or two.

CANYONING
The best way to enjoy some of the unspoilt and dramatic scenery Mallorca hides is through the increasingly popular activity of canyoning. The idea is to follow a stream – so be prepared to find yourself abseiling down cliff edges, clambering over boulders, and jumping from rock ledges into pools of water. Not one for the feint hearted, sometimes taking up to six hours to complete, but definitely an experience to remember.
SUBMARINE TOUR
The Nemo submarine tour company on the island offers the fantastic opportunity of a 50 minute tour up to 20 metres deep in the ocean and often a dive show or feeding. It is a great opportunity to see the often missed part of Mallorca's natural beauty in comfort and safety, and they even pick-up and drop-off from most resorts and Mallorca Hotels with a complimentary coffee. What could be better?!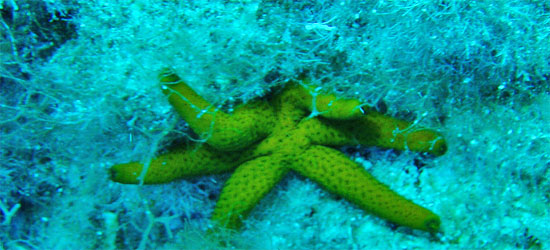 OLD PALMA
If you want to save some cash or spend a day sight-seeing in a relaxed environment, the old quarter of Palma is beautiful and the Council of Tourism of the Balearic Government (Conselleria de Turisme) runs guided tours with the options of seeing Palma and the sea, the Jewish Quarter, The "las Capuchinas" Convent and Modernist Palma. It is a great way to experience the culture of the Island that you are visiting.

SOHO BAR
Finally, this 'urban-vintage' bar is a great alternative to the Mallorca nightclubs and bars, offering a great indie-music vibe with a great atmosphere and even a terrace for those hot summer evenings. The unique 60s and 70s décor offer a truly individual style and one-off experience for young tourists and those looking for something a bit different for their evening entertainment!


By Rosie Baldwin – Rosie Baldwin is a young traveller with itchy feet and a desire to experience new things. Having studied Documentary film-making and Cinematography at University, she has an urge to capture and document the beautiful things around her, and share them with anyone who cares to listen!

IMAGES VIA: Oriano Nicolau, sub_lime79, rover0, slipszenko, geishaboy500, gab(: