On a trip that ranked very high on the "wow factor" scale, the highlights for me were related to Salvador Dali and his beloved wife Gala. Images of Dali's colorful expressions and waxed mustache have always caught my attention. In fact, ever since I visited the Dali Museum in St Petersburg, Florida years ago, I've considered Salvador Dali to be my favorite artist.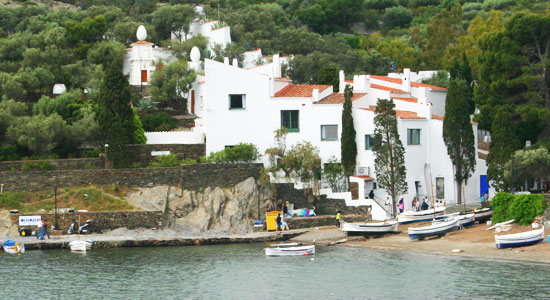 Dali spent the latter part of his life living in Catalonia. He moved to Catalonia in 1949 and, in that same year, painted The Madonna of Port Lligat. He created this very masterpiece in the study of what is now the Salvador Dali House Museum.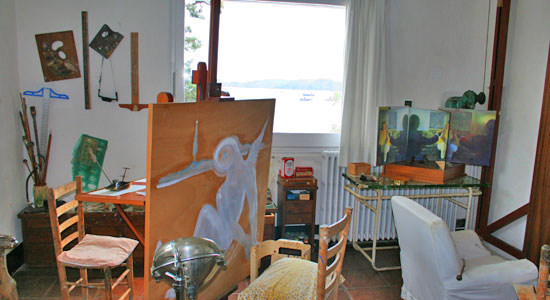 Situated on the bay of Portlligat, near Cadaques, my visit to Dali's house enabled me to enter the universe of Salvador Dali. As I walked through the house and its landscaped environs, I constantly found myself envisioning how the surroundings must have inspired Dali at one time or another and wondering how these inspirations were turned into works of art.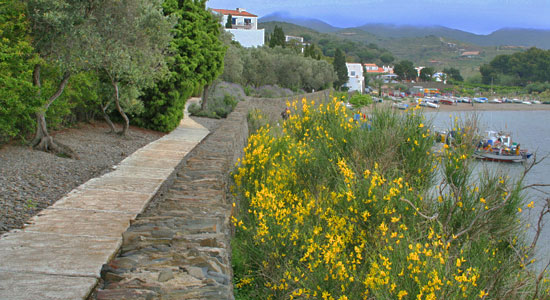 The Dali house itself consists numerous rooms and spaces that are linked by narrow passageways located on various levels and found at strange intervals. Unique straw mats cover much of the floor space and give way to a vast array of objects and furniture that create a very unusual atmosphere.

My favorite part of the museum was the area outside the house which contained the patio, summer dining area and swimming pool. With both Pirrelli and Michelin tires well represented, I wondered if Dali was ever a fan of Formula 1 Grand Prix racing. The outside area is full of little nooks and crannies that could keep anyone on the Costa Brava occupied for hours on a sunny summer day.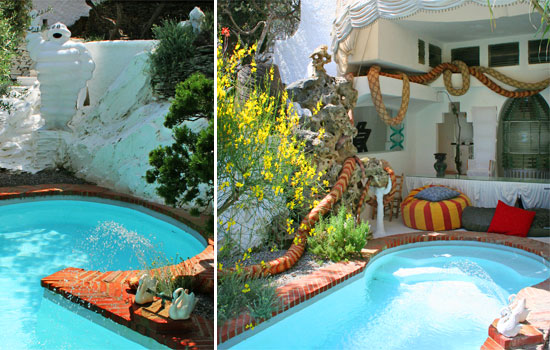 In 1960, Dali began work on the Dali Theater Museum in Figueres amongst the ruins of an old theater. This was his largest single project and his primary focus through 1974. Dali was not interested in setting up a cemetery for his art, so he set out to create what resulted in the largest piece of surreal art in the world. The Dali Theater Museum now welcomes over a million visitors each year.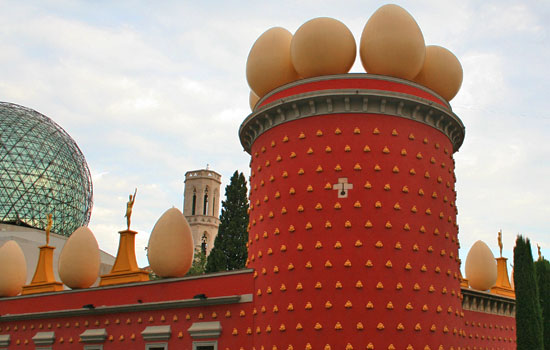 In his own words, Dali explained: "It's obvious that other worlds exist, that's certain; but as I've already said on many other occasions, these other worlds are inside ours, they reside in the earth and precisely at the center of the dome of the Dali Museum, which contains the new, unsuspected and hallucinatory world of Surrealism."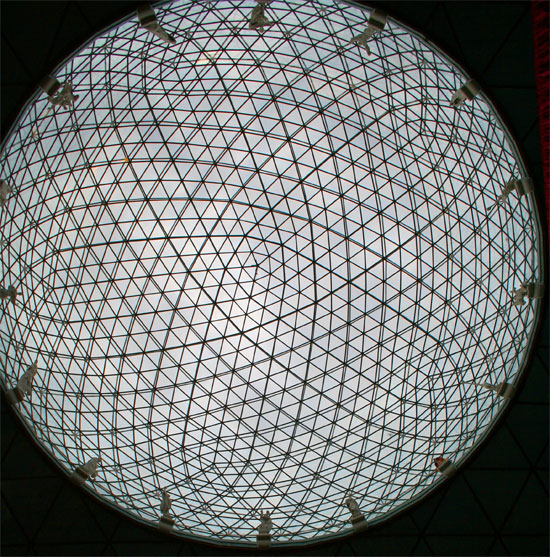 The museum itself consist of a series of spaces that continue to form a single object and also includes a number of permanent works created specifically for the museum. These works include sculptures, paintings and other fixtures that combine to create a larger expression. Examples include the Mae West room and the Rainy Taxi.
Another bit of knowledge that I took away from the museum was that Dali was very interested in film and worked with Alfred Hitchcock and Roy Disney. Hitchcock enlisted Dali to help create the atmosphere he wanted for the dream sequence in his film Spellbound. Dali also worked on the short Disney film Destino, animating and producing dreamlike images of curious figures flying about.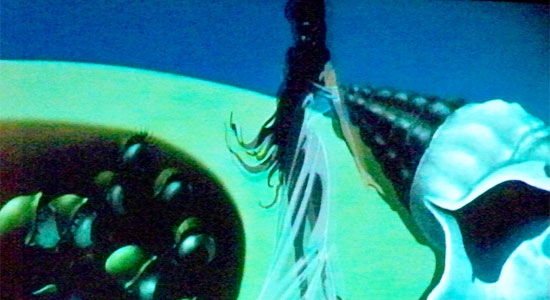 Also on permanent exhibition at the Dali Theater Museum are the "Dali Joies" (the Jewels of Dali). During his lifetime, Dali managed to create a collection of 39 jewels. The intricate works of art were crafted using everything from diamonds and rubies to various moving parts.
During his final years after the death of his beloved wife Gala who was 10 years his elder, Dali lived at the Theater Musuem where his friends and fellow artists saw to it that he was comfortable. Upon his death in 1989, he was buried in the crypt of his Theater Museum.