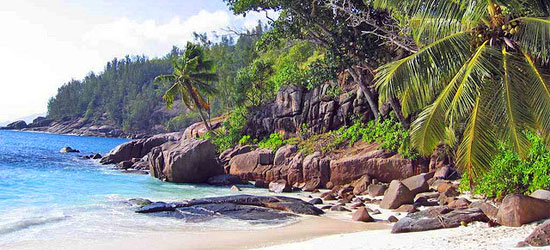 Surrounded by the Indian Ocean, north of Madagascar and east of Tanzania, one of the most dreamlike archipelagos in the world appears to arise from the surrounding crystal waters. This island nation is known as the Seychelles. The Seychelles is often thought of as an ideal honeymoon getaway as it is secluded and not overrun with tourists. No matter which island you choose to go to, you cannot go wrong. Here are some details about the three main islands that might help you choose the best luxury holidays Seychelles:
Mahe: This is the largest island in the Seychelles and home to the International airport. You'll also find plenty of luxurious accommodation options here such as the Constance Ephelia Resort. Of course you can enjoy the beautiful, sandy beaches of the island, but you can also venture inland to explore the lush hillsides of Morne Seychellois National Park. This island is a true gem.
Praslin: Sitting northeast of Mahe, Praslin boasts stylish living next to sparkling waters. Chances are that you will run into a few people from the jet-setting crowd on this island. Be sure to go snorkelling and scuba diving here to appreciate the islands colorful and plentiful sealife.

La Digue: With just one village on the island, this seems to be the most relaxed of the three main islands. It has the green-blue waters and lush interior as well and hardly any cars. It is easy to find a spot to leave your worries behind and feel like you're the only one on earth.
IMAGE VIA: Olivier Cochard-Labbe
Editor's note: This sponsored post is brought to you by Seychelles Elite. We offer sponsors the opportunity to create their own content which is clearly marked as sponsored. We hope you like the posts and we encourage you to support our sponsors by trying out their products.