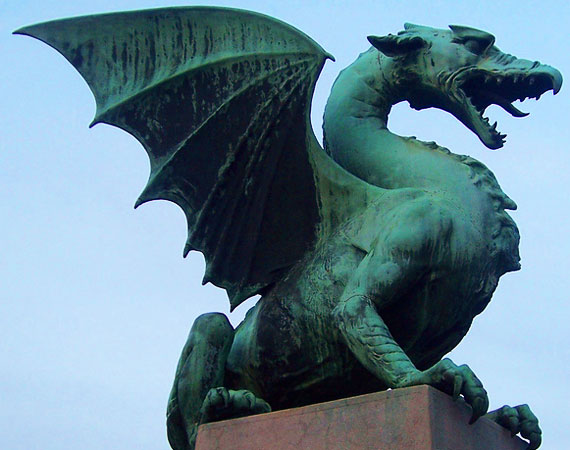 Travelling on a budget often takes a lot of careful planning and organisation of finances, and although it seems that spending less means having to compromise on the quality of the experience, there are plenty of ways to minimise spending, which may even result in your finding the hidden gems of your destination that you otherwise might not have seen.
Slovenia in Eastern Europe is a beautiful part of the world, and there are so many ways of seeing the best of the country without burning a hole in your wallet, and budget travelling can really help to discover the true heart and natural beauty of the place. Here is a three-step way to enjoy the truly unique culture of the country in a truly unique way:
1) Buy yourself a book of local walks. Whether you take one walk throughout the entirety of your trip or use up the whole book, it's definitely one of the best ways to see first-hand the snow-capped Julian Alps and beautiful Lake Bled. Or perhaps explore the Venetian towns on the Adriatic Coast, waterfalls, flower filled meadows, verdant gorges or mushroom domed churches. There are so many long or short walks for you to make your own adventure in Slovenia, many of them right on the doorstep of a lot of the lodgings in Slovenia, so perhaps even choose your accommodation in conjunction with your walking plans!
2) Eat Local! There are so many great places to eat in Slovenia, but again, if you are watching the pennies (or euros, to be specific), then you may want to keep eating out to a minimum; perhaps just once or twice a week. There are markets and shops all over the country offering tastes of the local cuisine, which is another fantastic way to celebrate the culture of the country. Salad is very popular in Slovenia, as are noodle and soup dishes. This is perfect for keeping up energy for your travels and cheap to purchase. Enjoying the food of whatever country you visit is an important part of travelling and learning about the country, and what better way to do it than make the dish yourself with local ingredients?
3) Finally, go out! As well as its heritage and tradition, Slovenia is known for its young population (with an average age of 30 and a huge student population) and therefore it's vibrant and modern nightlife. For a very cool and stag-do free venue to drink in, visit Café Galerija. Macek is another fashionable club, open until 3am and very popular with the socialites of the area. There are of course plenty of other places with very cheap drinks which attract stag-do's and likewise, but for the less excessive drinker, these are perfect options. These two venues are well worth searching for, and are a great night out for student or young travellers not looking for an 'all-weekend bender' or likewise; rather a fun place to drink and enjoy yourself.
By Rosie Baldwin – Rosie Baldwin is a young traveller with itchy feet and a desire to experience new things. Having studied Documentary film-making and Cinematography at University, she has an urge to capture and document the beautiful things around her, and share them with anyone who cares to listen!
IMAGES VIA: UnorthodoxY, jsouthorn