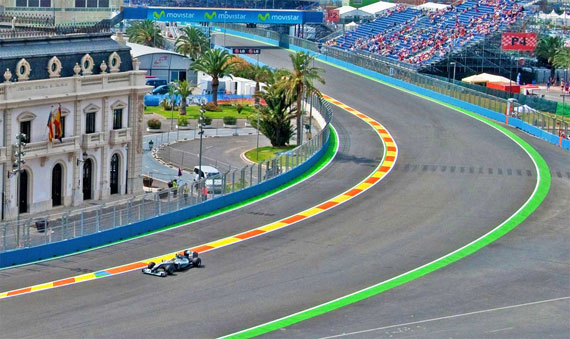 Beginning Tuesday, you will be able to follow us as we head to the Land of Valencia for the Formula 1 Grand Prix of Europe. From the roar of the engines to the spectacular curves of the course, the Valencia street circuit around the America's Cup Marina is the perfect stage for the world's best drivers. During our journey to Valencia, we will also have the opportunity to explore the vibrant city's landmarks, sail on the Mediterranean and savour the region's fine cuisine.
One of the many highlights of our trip will be a tour of the Team Lotus paddock on Thursday. A huge thank you to our good friend Keith Jenkins of Velvet Escape as well as Tom Webb and Tony Fernandes of Team Lotus for making this possible.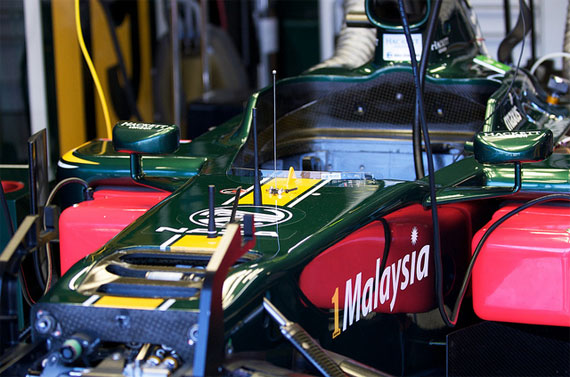 Also on Thursday, we will participate in a Social Media and DMO travel conference at the City of Arts and Sciences. Presenters will include Joantxo Llantada, John O'Nolan, Gowalla's Andy Ellwood and a host of other social media gurus and bloggers.
During our trip, we will Tweet about our findings in order to share our experiences and inspire new trip ideas. Throughout our stay, we will also blog about the overall experience and the specific details we find interesting along the way.
In addition to following the #BlogTripF1 Twitter stream, Brilliant Travel Media (in cooperation with John O'Nolan and DataArt) has created a new "destination storytelling tool" that followers can use. Utilizing the Gowalla and Google maps API, this new tool will allow followers to better visualize our experiences throughout the trip.
IMAGES VIA: emiliodelprado, JohnONolan, RachelH_