Fancy an authentic Royal Guard jacket? In the market for a vintage suitcase from the sixties?
Vintage fashion is now coveted all over the world, and during a recent trip to Glasgow I saw one of the most impressive collections I've ever seen under one roof.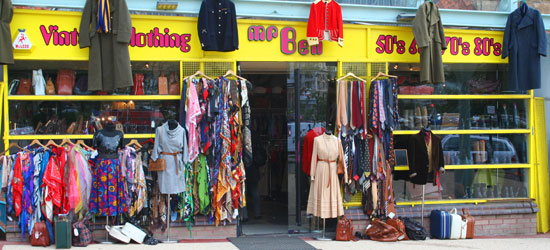 Glasgow's Mr. Ben Retro Clothing (101 King Street Glasgow, Strathclyde Scotland G1 5RB) in Merchant City hosts a huge array of classic, designer clothing and accessories form the 50s, 60s, 70s and 80s.

As you might imagine, hosting a wide selection of items from some of the most influential decades of fashion results in a wide selection of items that are sure to excite your imagination.
Find the cheapest prices on the most popular and best Luxury Hotels in Glasgow at hotels.brillianttrips.com. Read traveler hotel reviews, search multiple sites and more…